SIBRO v3
The simple to use, end to end, insurance broking software.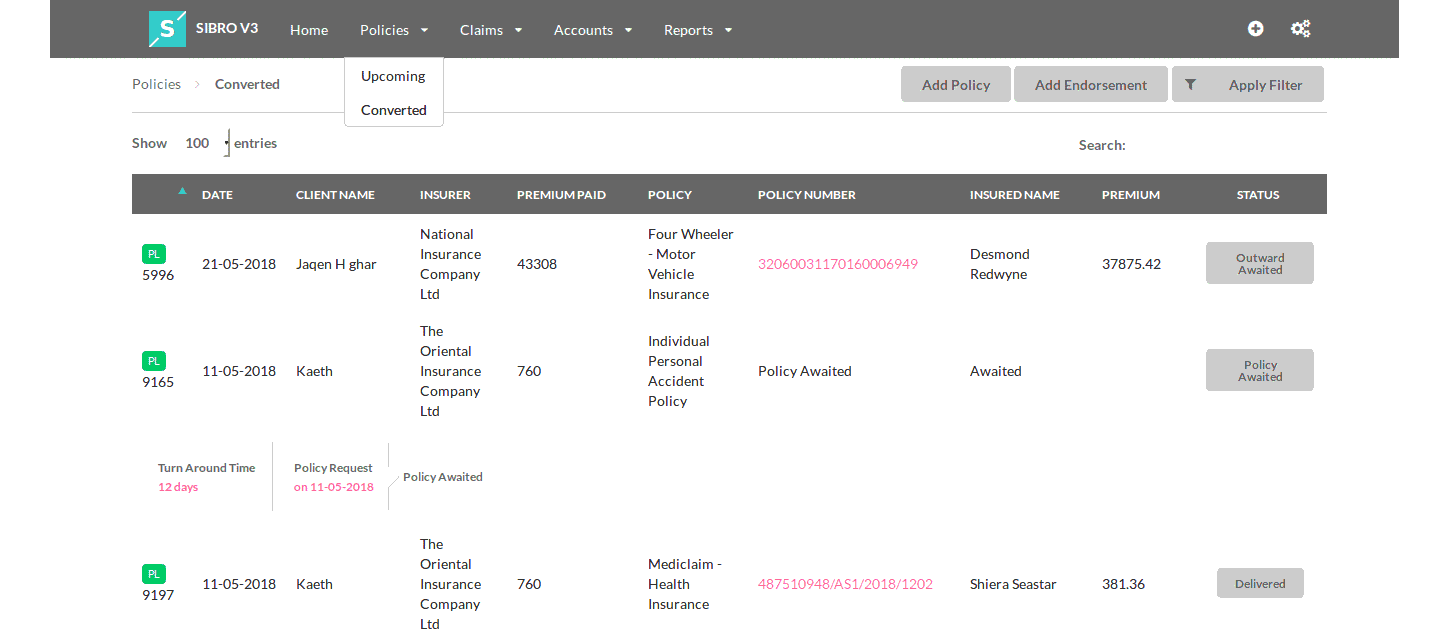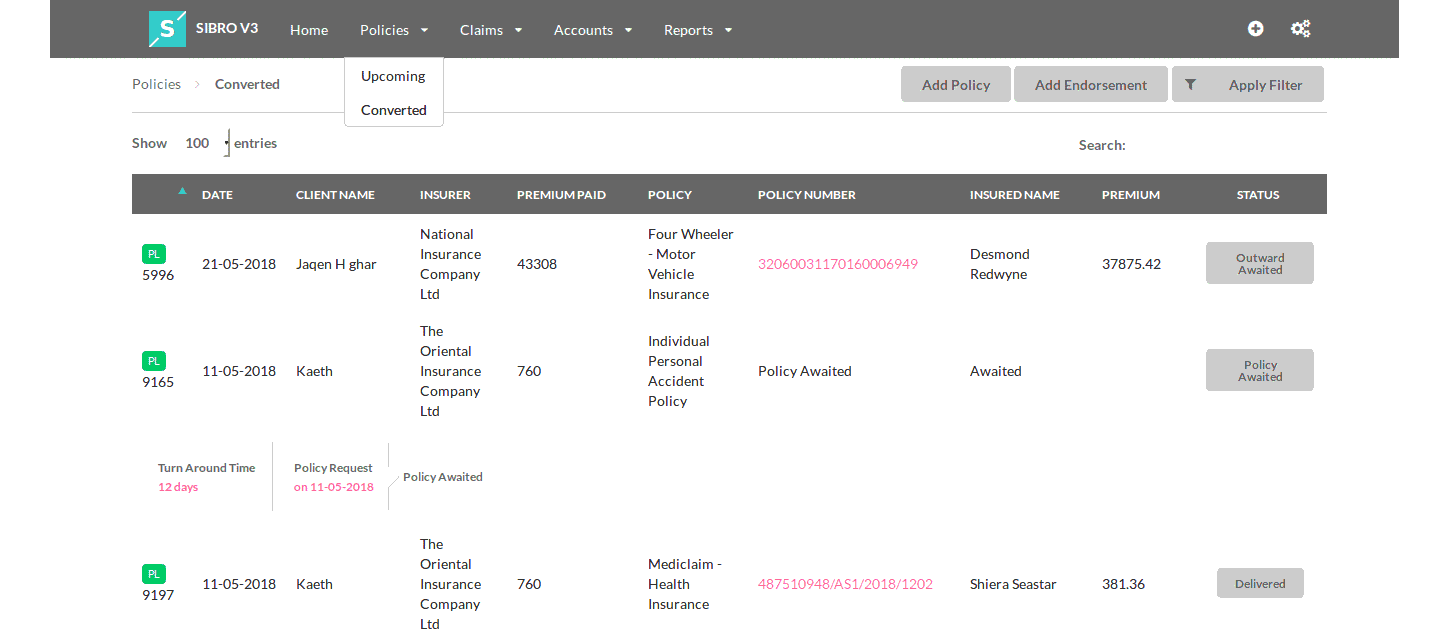 WHY CHOOSE SIBRO INSURANCE BROKING SOFTWARE?

Sibro Insurance Broking Software is a leading software solutions provider for the insurance broking industry in India, and UAE with a significant presence in Singapore and Botswana.

Being one of the best insurance broker software in India, Sibro offers the most effective insurance broker management features that assist you with smarter ways to effectively manage your policy leads, and customers and convert potential leads to policies in quick succession.
Perfect Software for Insurance Brokers
Thinking of the software insurance brokers prefer in the modern age for simplified insurance broking? Then SIBRO insurance broker management software is the most viable option for you.
HIGHLY Responsive
Completely responsive to all types of desktops and laptops.
USER FRIENDLY
Easy-peasy screen design for better broker experience.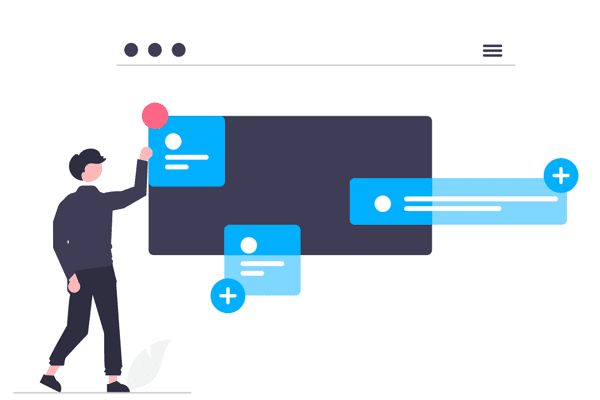 INSURANCE BROKING SOLUTIONS FOR BROKERS
Exclusively Crafted for Indian Insurance Brokers;
100% Customizable for Foreign Brokers
Our insurance broking solutions has been meticulously designed to cater exclusively to the unique needs of Indian insurance brokers, while also offering the flexibility of complete customization to meet the specific requirements of foreign brokers.
Simplified RFQ Management
You can simply create and send RFQs to clients directly from the software. You will find a RFQ template master where you can assign inputs for different class of policies. It's a one-time setup. So, the next time you want to send a RFQ, you can do it in a single click. You can also change the inputs whenever you want. Now let's check out how you can send a RFQ to the insurers. Click here.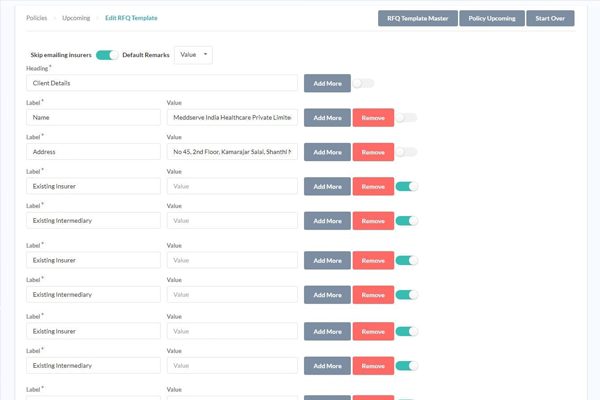 Professional Quote Comparison Sheets
This feature will help you to record and compare the insurance quotations you received from different insurance companies. The system will also automatically create a professional insurance quote comparison sheet that you can send to your customer instantly. When you get a response from the insurance companies, you can also update their quotation into the system. Check out how to create and send a Quote Comparison Sheet to your customer. Click here.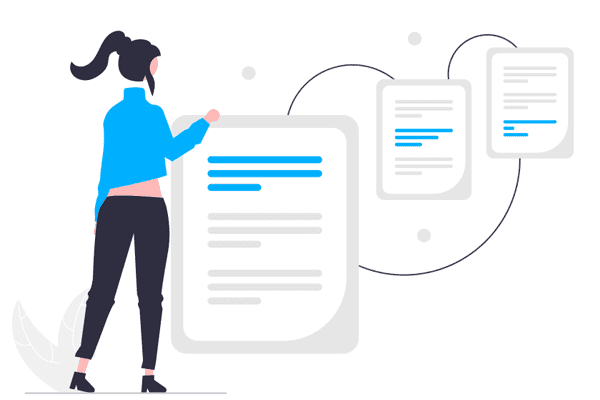 Auto-reconciliation feature
Sibro helps you to find if there are any irregularities or any mismatch in the amount raised. This can be identified easily via auto-reconciliation and you can issue a debit note so that the amount can be settled later. Click on Non Reconciled button and a page will be displayed. Here you will have the option to download a sample excel sheet by clicking on the Download Sample Excel button. To know more about the auto-reconciliation feature, click here.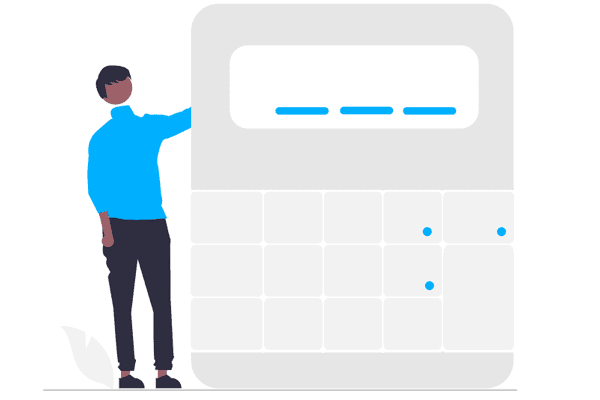 All In One Insurance Broker Software to Continuously Improve Broker Performance and Business Productivity
INSURANCE BROKER MANAGEMENT SOFTWARE Features
Why Insurance Broker Software Is a Necessity for Insurance Brokers Today?
Check out our swift, efficient and reasonably priced insurance broker management software features to maximize broker productivity and insurance sales.
All-in-one Dashboard
Dashboard will give you an overall picture of your entire business recorded in the software in terms of prospects, policies, claims etc.
Record and Manage Policies
Helps you organize and track every stage of a policy; from prospects and renewal follow-ups till delivering policies to customers.
Easy Click & Expand
By default, you will see the overall details in all listings. When you click on a specific row, it will open up and show you the further details.
Multi-Color Theme Options
This feature gives you the provision to customize the software color theme same as that of your company color theme.
Bulk Data Import
Any old data in the existing system can be imported to Sibro with the help of Data Import functionality in no time.
RFQ Management
RFQ template master will help you to assign inputs for different class of policies and create and send RFQs to clients from the software.
Endless Insurance Broking Features
Sibro is an all-in-one insurance software solution for brokers and agents. Our squad is always keen to analyze the needs of an insurance broker and how we can put those requirements into a single platform sophisticatedly.
---
Unlimited Storage SPACE
SIbro allows you to upload and save unlimited amount of policy and claims related documents into the system.
High-end Customization
Helps you to create your own customized data entry fields, drops downs etc as per your own requirements.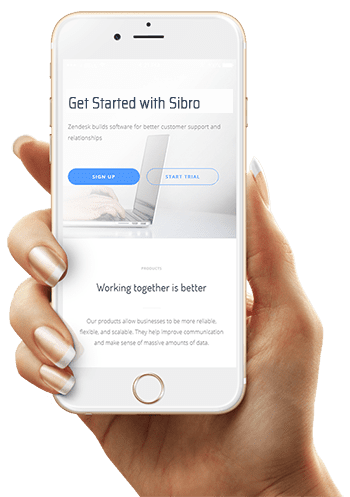 INSURANCE BROKERS' Testimonials
Our Happy Customers
More and more insurance brokers and agents prefer Sibro v3 for their operations



We are extremely happy with the software. The user interface is very simple and straightforward. As a result, We were able to implement it with minimal training for our Employees.



The utility of this software in our functioning is immense. We completely stopped depending on excels and files. This gives all our required reports and information. Now, its hard to imagine our operation without Sibro.
Why Sibro Insurance Broking Software?

Simple to Use, End to End, Stay Organised, Faster TATs, Scale Better, Always Available, Automate Work, Grow Faster, Easy to On board
Let's Get Started