Insurance broking pioneers have been constantly analyzing performance constraints to understand how they can elevate their success pace and procure more business and the factors that contribute to that. Amidst changing marketplace factors, it has been found out that insurance broker software play a vital role in deciding these outcomes. Insurance policy management software has become the most effective tool for modern insurance brokers to stay effective in the current aggressive insurance broking sector. Nowadays aggressive insurance brokers very well know that the insurance CRM software's systematic policy management feature not only reduces human effort but also leading to high customer trustworthiness, minimal lost sales, and enhanced profitability.
Define policy management software?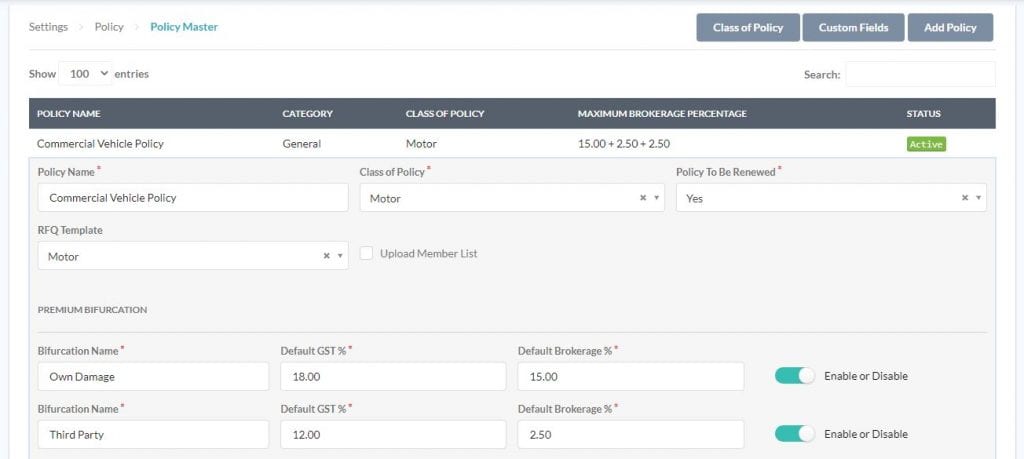 In simple terms, policy management software is a web or cloud-based application that allows brokers to systematically record, organize, edit, track their incoming policy and policy documents until it is closed – either queried, settled, or repudiated.
This article delves into the valuable role of insurance policy management software in supporting insurance broking businesses and highlights the significant impact of SIBRO's automated policy management feature on enhancing insurance broker profitability. By exploring these key aspects, we will gain insights into the ways in which utilizing such software can bring about tangible benefits and improved financial outcomes for insurance brokers.
Insurance policy management software can support your insurance broking business in ways you couldn't even imagine. They are the modern whip of any insurance broker who has a futuristic view of business and client mastering. Considering the most popular insurance policy management software, Sibro offers exclusive features that help insurance brokers to focus on what they need to do to elevate their profitability graph.
#1: Systematic recording of all incoming policies
Excels and paper sheets are nothing but the assets of the past. Recording policy details are now super easy with Sibro policy management software. You can simply enter the required details and save the necessary details with the click of a button.
#2: Instant policy data retrieval anytime anywhere
This policy automation software will help you to retrieve whatever data necessary. It doesn't what part of the world you are in, if you have the right credentials, then you can access your own Sibro account and proceed with the data retrieval process anytime.
#3: Ability to track policy turnaround time
With this insurance policy management software, you will never miss any timelines in between a policy addition and policy closure. TAT-Sibro turnaround time tracking feature will help you to constantly monitor and track the process timelines with respect to each and every policy recorded in the policy management software.
#4: Reduce risk and liability
Automated process reduces risk factors to a considerable extent. As everything is orderly arranged and stored, chances of man-made errors are well limited as well as the liability caused because of that.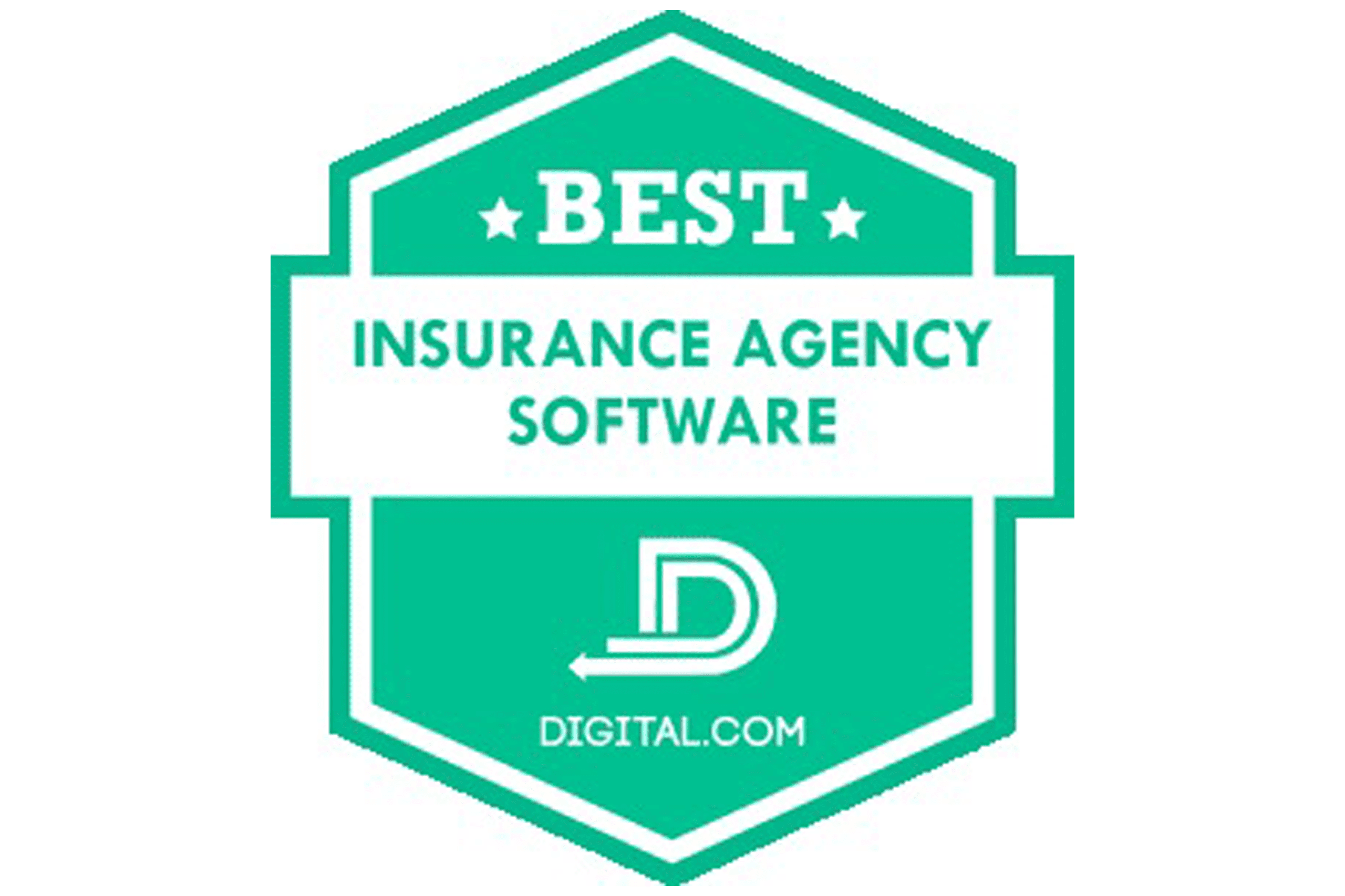 Looking for an award winning insurance agency management software?
Explore the features of Sibro now!
#5: Policy documentation management
This is another exciting feature of Sibro-policy documents management. Sibro has the capacity to store an unlimited amount of documents in relation to a particular policy. You don't have to worry about the paper trails and dusted files, with Sibro policy management software, with a single click you can save, retrieve any documents you want. Sibro supports all common file formats in both upload and download.
#6: Data confidentiality
It is more suiting to define this as essentiality rather than a feature of this insurance policy management software. The data security offered by Sibro is quite satisfying as a broker. Everything is well stored with multi-level protection and even if anything worst happens the periodic backup will help you to retrieve the most latest data instantly.
#7: Staff onboarding made it super easy
The employee management feature of Sibro policy management software is another highlight. This module will let you perform your staff onboarding effectively. As each and everything is already in its place, it's just a matter of the data entry process o complete a systematic and automated staff onboarding process.
#8: Unlimited opportunities
When each and every micro aspect are deals with systematically and carefully, you will find the entire system gets optimized for future business opportunities. The bi-products are lucidity and time. With these two bi-products, it doesn't matter which industry you are in, you can do wonders if you wish.
#9: Instant prospect recording system
Think about the number of prospects that you need to manage on a particular day. How difficult it would be to record their details manually. Then when it comes to retrieval of data, it's a long story. Sibro's automated policy management enables insurance brokers to respond with agility to prospects, manage them, and will business in real-time. Recording a prospect in Sibro is 10 times easier than recording it manually. You can simply click on a "+" and enter the details and when clicked SAVE, the prospect has been saved into the system.
#10: Automated policy cataloging for trouble-free administration
Defining and tracking the right metrics for customer engagement is a vital practice among insurance brokers. Moving beyond hard savings, brokers need to undertake a comprehensive and balanced approach towards managing their prospects and policies. With Sibro, you can effortlessly organize and track every stage of a policy; from prospects and renewal follow-ups, preparation of RFQs and quote comparisons, to collecting payments, and delivering policies to customers. This will save you more time that can be spent on other productive business activities. Brokers can therefore step up their efforts in polices management by effectively using Sibro and clearly differentiating responsibilities within the organization.
#11: Precise and accurate premium recording feature
Effective ways of recording premiums not only reduce the risk of errors but also improves customer relationships. This will eventually provide accurate information across every touchpoint in the insurance chain. It can also help insurance brokers to win prospective clients and fulfill their business model in terms of potential client acquisition and increased productivity.
#12: Easy retrieval of incoming and converted policies
Sibro has a well-classified user interface that can separate policies in terms of incoming and converted. Both pages show a list of policies with their corresponding details. In order to increase user experience, Sibro offers to click and expand functionality. So by default, you will see the overall details in all listings. When you click on a specific row, it will open up and show you further details.
#13: Turnaround time notification feature
Sibro will remind you about all the pending business with a variety of views like All, Due Today, Due Tomorrow, Due this Week, Overdue, etc. Once you make a follow-up, be it meeting, or call, or email, they can be recorded in the system as a follow-up note. Similarly, for policies, you have a feature called turnaround time where you can see the time period of a particular policy since it got recorded in the software. These data analytics will help insurance brokers be aware of and prepared for deviations from established delivery patterns for efficient customer handling.
Looking for best Insurance CRM Software for Brokers?