"Insurance broking" and "working from home" was two terms that existed far from reality. But now this has become more of a common aspect to consider. As the Covid19 crisis is still following each and every business, it is very much important to stay awake and make necessary deviations to adapt to the new changes. Work from home is one such change that most insurance brokers are now forced to make.
Even though you can handle your entire business remotely, the question is "IS IT POSSIBLE TO HANDLE YOUR BROKING BUSINESS SUCCESSFULLY WHILE YOU ARE FOLLOWING A WORK FROM HOME PROCESS?"
The best luxury you can have is the help of insurance broker management software. This software will not only ease your policy management process but also enhance your employee productivity and claims management.
This article will walk you through the benefits offered by the insurance broker management software for those who opt to work from the home business model.
Keeps your team in the loop
One of the most important things every broker must look into is the ways of managing their team members. They must be within the loop in terms of communication, new policy updates, upcoming claims processes, and all.
Now work from home is not a choice but your one and only option to stay in the business right now. It's about SURVIVAL. So being a responsible broker, you have to make sure each and every team member stays in the loop of productive insurance selling.
If you are going to handle this manually, you may be doing this in the wrong way. Because having an insurance broker software will let you easily manage your team members and the policies they handle. You don't have to manually perform micromanagement, the software does this for you.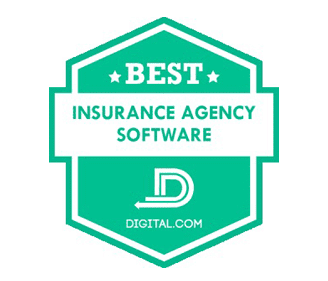 Looking for an award winning insurance broker software?
Explore the features of Sibro now!
Keeps your team productive
While doing most of the work from a remote basis, it is very important to keep the productivity standards of your teammates. Being an aggressive broker, you have to make sure quality insurance selling is happening and potentials customers are getting accumulated to your client basis on a consistent basis.
Insurance broker management can help you to keep up the productivity of your employees with the help of its employee management feature. You can have multiple sets of performance reports of your team members in terms of prospects management, policy selling, claims management, and a lot more.
The Ultimate Success Mantra for Insurance Brokers
Upheld quality prospects management
Managing quality leads remotely is such a tedious task. You have to make sure the conversion process is happening at the right time and at the same time, your customer is happy with the decision he/she had made.
If you have the support of one of the best insurance broker management software, then it is quite obvious that it will automate the entire process and the system will itself take care of the prospect management process. They will alert you on a timely basis so that you can follow up with them, do the selling part and also smoothen the entire conversion process with the help of insurance broker management software.
INSURANCE BROKER SOFTWARE
SIBRO offers more than you THINK!
We waited until we could do it right. Then we did! Checkout the incredible features of Sibro, the best insurance broker software for insurance broking companies in India, Philippines and Botswana.
SEE ALL SIBRO FEATURES
Best Insurance CRM Software for Brokers
Transperency in communication
Instant and timely communication is the key to any work from the home process. With the help of the insurance broker software, its WhatsApp integration and the instant emailing feature will ease your communication process like never before. You will never feel the difficulty of staying remotely. The system will easily draft your messages and help you to send them with a click of a button.
This feature will increase the transparency of your communication pattern to the highest level and thus smoothen your work process.
Moving forward together
Following the success path with a group of remote team members are always such a challenging part of the business. But nowadays this has become the most necessary aspect of insurance broking. Each and every feature of insurance broker software will help you to collectively coordinate things, take care of your clients whenever required, and manage claims in real-time, and a lot more.
It's all about taking care of each other even when you are miles apart. Being a group of insurance professionals you have to take care of each other in their difficult times. When this becomes a practice, success will follow you eventually.
Book a demo right away and explore the possibilities!