Simplify Your Efforts with Insurance Broker Software
Manage your policies and claims effectively with all-in-one insurance broker software solution.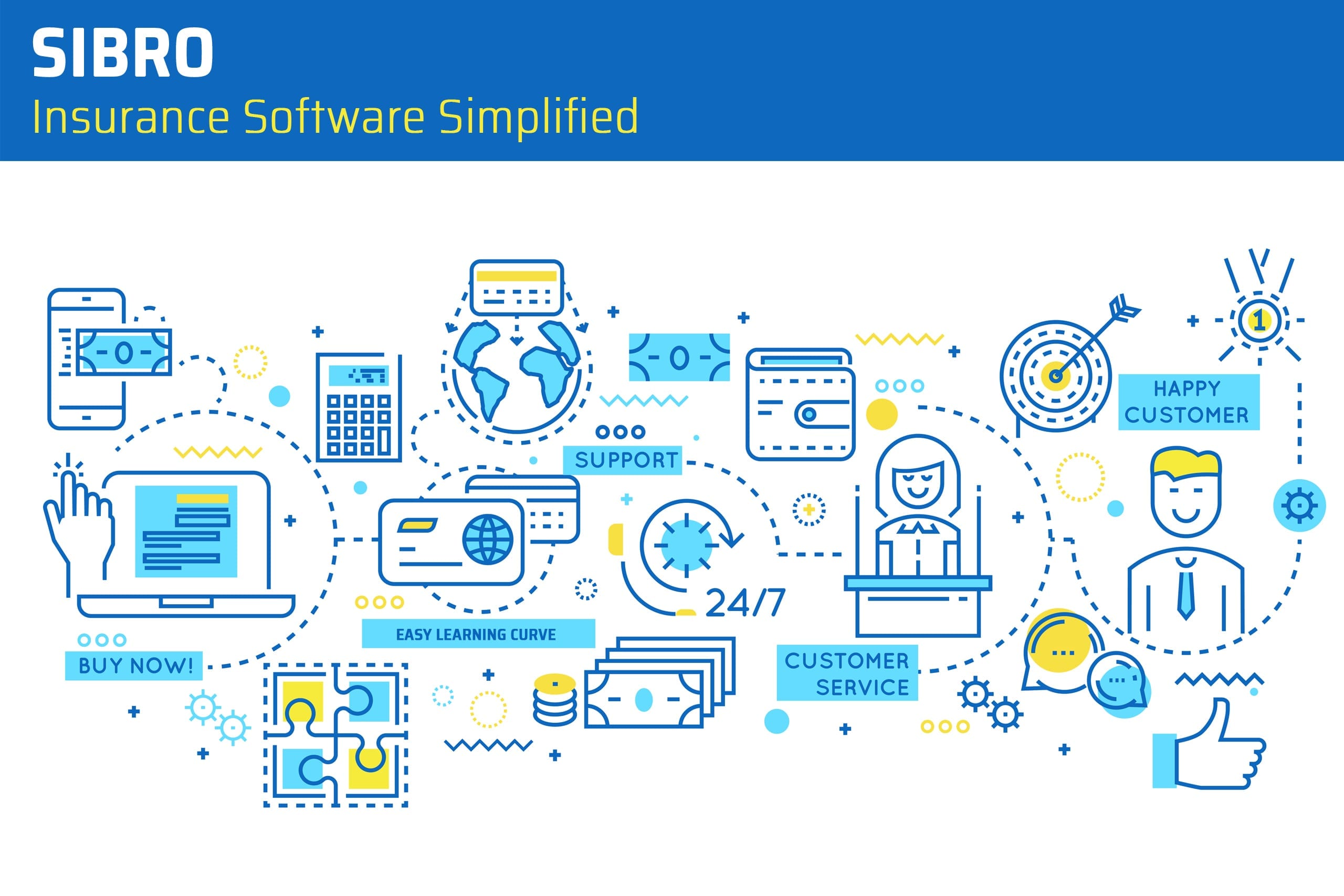 Take full control with Insurance Broker Software
Sibro being a smartly customizable insurance broker software, it helps you to easily manage policies, claims, quotations, invoices and a lot more.
Significance of Insurance Broker Software
In the present era, insurance broker software are considered as one of the prominent tools for prevailing in the insurance industry. The combination of different automated modules and features offered by these software are now acting as a solution provider for the insurance broker businesses and letting them ease through the processes.
WHY CHOOSE SIBRO?
Swift, Efficient and Reasonably Priced Insurance Broker Software
Check out how this insurance broker management software helps you to maximize efficiency, productivity, and sales effectively for modern issuance brokers.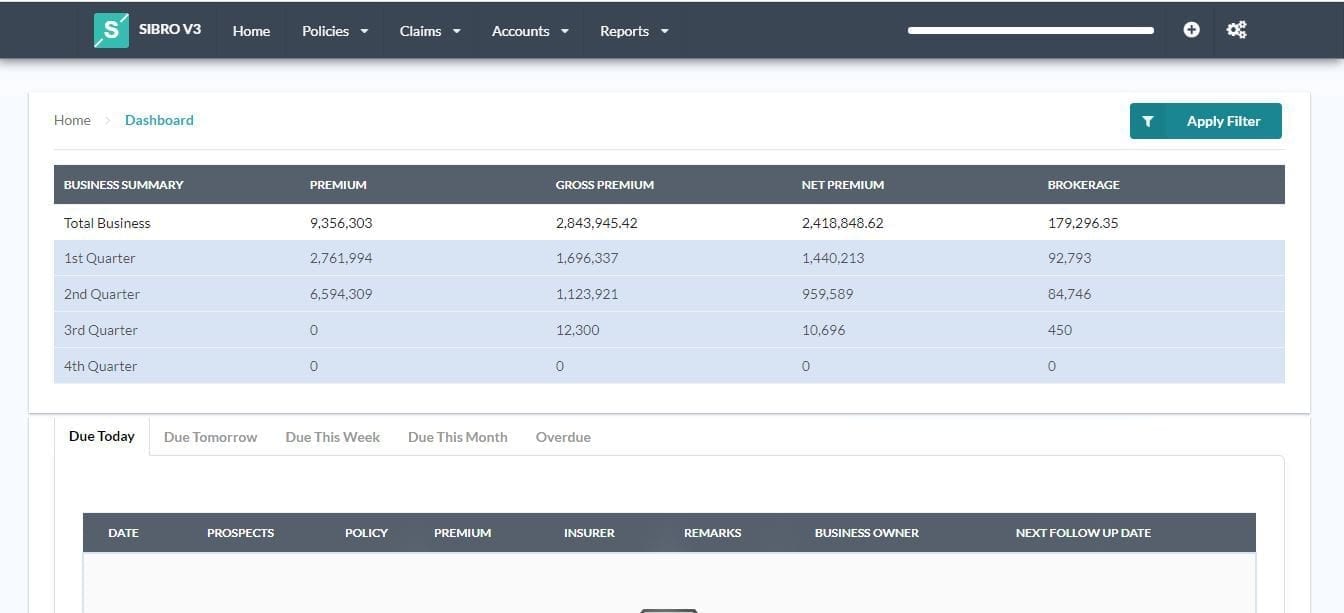 Easy to use software
All features and functionalities are placed so elegantly to increase user experience and reflect an easy to learn look and feel.
High end customization options
You can create your own customized data entry fields, drops downs . Also you can change the display colors as per your company's color theme.
Self explanatory
Sibro is completely self-explanatory. Even though we offer enough training sessions, still it is possible to understand its features easily.
Instant on-boarding
Our product experts will provide you a detailed training about the features and functionalities.
Relevant, up-to-date, valuable insights
Sibro collects only essential details and wont display any irrelevant data and not take up more space.
Continuous Support
When you purchase this software, you'll freely receive common future updates and continuous support.
Perfect for Your Business
Sibro's multi-communication options help its users to engage both with the insurers and the customers through real-time notifications, email and WhatsApp.
HIGH-END FEATURES
Sibro's subscription packages are very cost effective considering the depth of features offered.
WELL DOCUMENTED
Well documented and updated Sibro documentation helps users to easily understand the functional flow.
COST EFFECTIVE
Professionally foster cross-platform solutions rather than highly.
MULTI-LANGUAGE
You can easily translate any data entry fields in your own language with Sibro.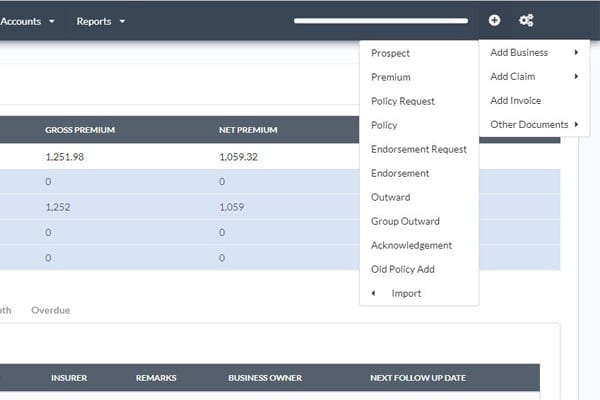 Claims Management with Sibro
With our customized insurance broker software, you can handle the entire claim management process from claim initiation to claim settlement. You can record claim intimations, create documents received checklist, send those received documents to claim processor and do periodic follow-up until it gets settled or repudiated.
---
RECORD & MANAGE CLAIMS
With the help of Sibro, you can set up all the claims related attributes that is being dealt with.
GET AUTOMATED REPORTS
Sibro's quality reports help its user to analyze, alter and forecast their insurance business perspectives.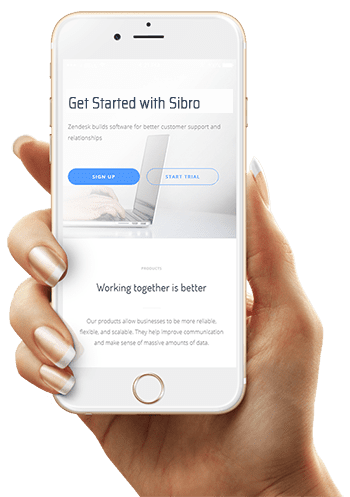 Features More Than You Think
Sibro's process flow will help you to set up to and send reminders to customers whenever a policy renewal is due, for special day greetings and much more. You could easily automate your everyday insurance related activities with Sibro and thus help your entire business team to focus on serving the customers with great care and consideration.
Invoicing
Sibro's accounts module systematically corrects mistakes and ensures your due receivables.
Reconciliation
It exposes cases where we missed receiving brokerage and also eases your IRDAI compliance process significantly.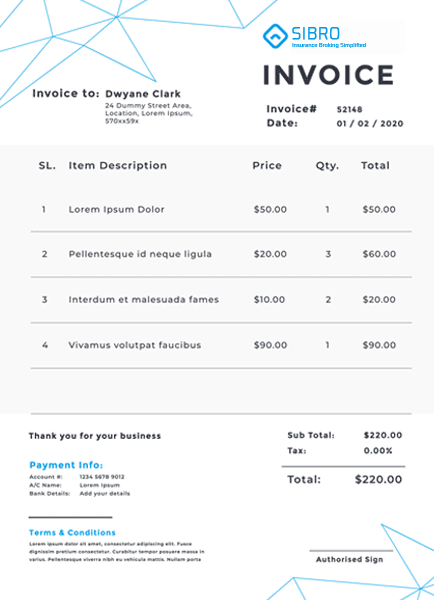 Customize you claim forms
Sibro is an insurance broker software for insurance brokers that offers an exclusive feature called claim custom fields helps its customers to include customized fields while dealing with their claim entries.
Read More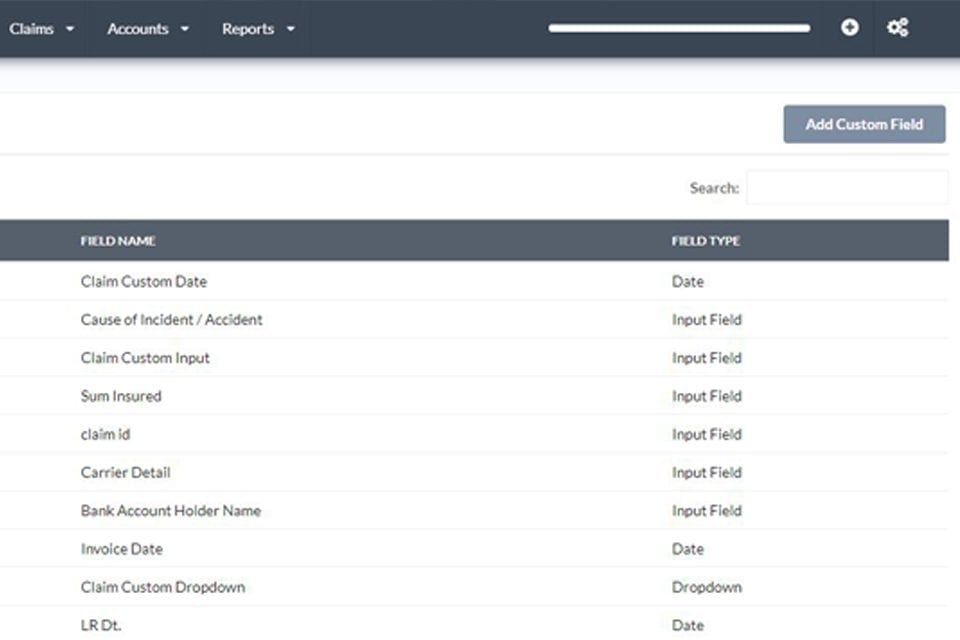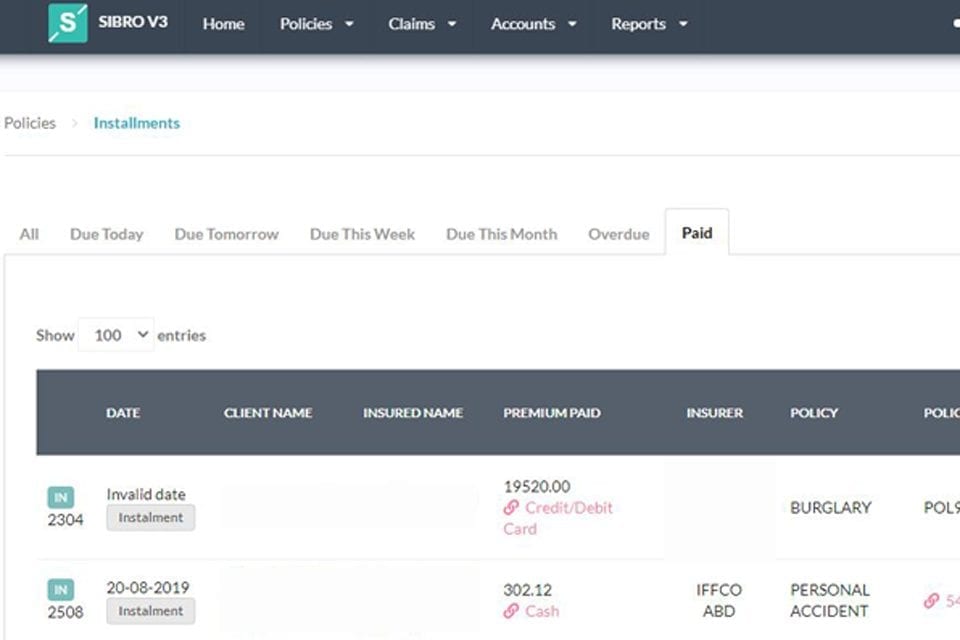 A better compose
Sibro has a new feature for defining a clear separation between the Due and Paid Installments. This will help you to effective manage your policies especially when it comes with installments.
VIEW SIBRO UPDATES
Request a Demo of Insurance Broker Software
Why wait! Click here to get to know more about Sibro and its features that can support you your insurance business for better productivity and sustainability in this aggressive insurance industry.
---
SCHEDULE A DEMO
If you love reading, then check out our Sibro documentation to know more.