The world is looking into a new light. Analyzing the given trends, it is quite evident that the future of insurance brokers will be driven by the new technologies which can be used to streamline and improve insurance broking processes. Assuming a fast-paced recovery from the Covid19 setbacks, this is very much possible by continuously pouring the latest tech trends into the soul of the insurance broking industry.
This article will walk you through the best practices of successful insurance brokers, tips to sell more policies, and ways to get succeed in this epoch of aggressive insurance broking business.
#1: Advantage data-driven insurance
Insurance brokering has always been a data-driven process. But most brokers are not that aware of the magnitude and the positive impact these data can offer to their business. The current situation is, that more data means more headaches and more missed renewals. What happens now is, that most of the high-end brokers are now focusing on quality data management solutions to minimize risk factors and maximize renewal counts and thus client retention rates.
So from this year onwards, being a futuristic insurance broker, you need to focus more on data management. You must invest your time, effort, and money more in handling your client's data in a more organized manner. Make sure you are capable of organizing and tracking every stage of a policy; from recording prospects to claim settlement faultless.
#2: Automated policy management for process efficiency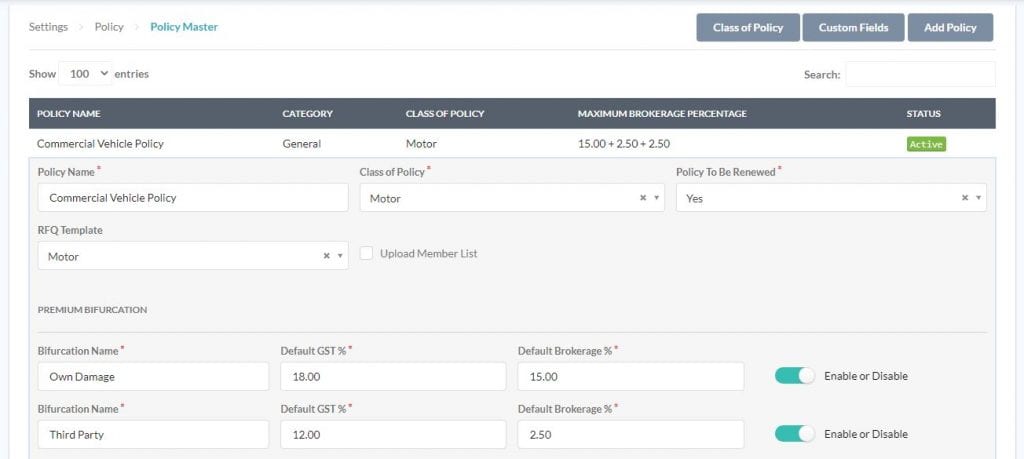 Focusing on fast and reliable policy management is one and foremost practice every insurance broker must focus on in the upcoming business scenarios. The latest trends are convincing the customers to emphasize more and more the automated service approach. Due to social distancing and to avoid direct face-to-face contact, most brokers have already started using some of the best insurance broker software available in the market right now. So if you still didn't have that cutting-edge advantage of having a top rated insurance broker software that can automate your policy management, then it is time; to change your decisions and look ahead to the imminent.
#3: The shifting broker status quo
Insurance broking has seen the worst and best case scenarios in recent years. When flashing through the events it is quite evident that there are some areas that needed to be enhanced for future business continuity. The findings are shifting the status quo of the brokers to the next level. The truth is, most of them have already adapted to the next level. So what's common in these findings is the pure mixture of emotion-oriented client handling and automated business process. The amalgamation of these two attributes can also uplift your insurance business status and let you perform at the next level of the insurance broking business.
#4: Accelerated digitization in managing claims
Being a customer-oriented insurance broker, this is the area where you need to ha your own identity. Managing claims was never an easy task and it will never be. But what recent times have shown us is, that if you have that accelerated digitization in your claims management process, then you can exhibit a groundbreaking result-oriented approach throughout. So the mantra is to focus on your claims, organize and manage the documents required for a claim, systematically process the documents, and make sure the claim is processed thoroughly.
BEST INSURANCE BROKER SOFTWARE
SIBRO offers more than you THINK!
We waited until we could do it right. Then we did! Checkout the incredible features of Sibro, the best software for insurance broking companies in India, Philippines and Botswana.
SEE ALL SIBRO FEATURES
Best Insurance CRM Software for Brokers
#5: Client-centric compliance handling
Handling clients is nothing but an art. If you can master that art, then working with prospective insurance leads and converting them into business is so trouble-free. If you have the canvas of an IRDAI-compliant broker software, then mastering the industry is surely the next success stone of your future business endeavors.
#6: Automating the process of sending the "Request for Quote" directly to the insurers
Many of the last insurance broking software offers this amazing feature where the broker or the broker representative can effortlessly send the quote request to the respective insurers from the software itself. This can be done either via email, SMS, or even WhatsApp. This feature gives enough flexibility to the brokers to manage their request for quote funnel and quote comparison returns much more effectively when it comes to surprising your clients.
#7: Practice insurance broking software
We talked about data management, automated policies, and claims management, we also talked about compliance handling. What if you could use one single tool for managing the entire in-house insurance broking activities hassle-free?
The solution is what relies on the soul of every technological invention that emerged in the modern insurance broking industry. With the help of insurance broker software, you can handle your prospects, store and retrieve any data, draft RFQs and quote comparison sheets, collect and record payments, auto reconcile invoices from insurance companies, handle endorsements, and everything in between.
#8: Ascertain the buyer's interests
Every insurance policy buyer is different on their own terms. So it is not quite possible to generalize the purchase behavior of policy buyers. But if you could polish your analytical skills in such a way that you can understand your buyer's interests and concerns with the help of a friendly conversation, the chances of business conversion are on the higher side.
#9: Right amount of enthusiasm, determination, and self-discipline
This is the perfect recipe for a successful insurance broker. You have to think about what makes you different. Every broker like you does what you do. They prepare, they organize, they study the products, they produce better body posture and friendly approach, etc. So, what makes you different from them? Well, let yourself have all the above attributes. But you have to add something to it. That's enthusiasm, determination, and self-discipline. These are certain kinds of catalysts to the above traits. If you have clearly defined your goals for the day if you have a shining and positive mindset in the morning, the above flavors in their right volume will make you do wonders that you never expected in the insurance broking business.
So, it's time to leave all those anguish and daydreams, now it's time to raise our heads and start doing and succeeding in what we do. So let's elevate our bars and conquer victory. This is the mantra for every successful insurance broker, the mantra to live life ahead of its time.
Looking for the best IRDAI compliant broker software?