Insurance broker software is one of the most sustainable, innovative, and competitive modern businesses tool that helps insurance professionals to engage in their business in a fair and transparent way. It helps you to successfully manage your sales process, prospects, policy information, claims, endorsements, and all related documentation that comes in between. The expediency of insurance broker software doesn't limit to the above features but grows more with the latest challenges faced by insurance brokers nowadays. By continuously addressing broker concerns and challenges many of the most recommended insurance broker software have become the core pillars of creating a new dimension for most modern insurance broking automation.
So, let's check out in detail how these most modern insurance broker software behaves as well-built insurance broking automation platforms for effectively managing your insurance broking business.
#1: Getting the basics right
This is the core functionality of every software for insurance brokers. It micro-manages for you and sets the basics right. When a systematic foundation is laid, the rest will automatically follow. All areas such as policy management, claims, customers, endorsements, etc. have to be redefined perfectly and well aligned to the core. The administrator provision of these insurance CRM software will help you to systematically re-structure your core departments and teams and lay a robust foundation for the upcoming businesses to nourish.
#2: Manifesting order of work
Everything in insurance broking is connected to one another. When you set the basics right, when your business process gets automated from the core, the entire workflow will automatically acquire an order. This will eventually result in a stress-free work environment where you no longer need to micro-manage all your incomings and outgoings. The user privileges offered by these insurance software products will help you to re-group all your human resources and other materialistic resources like players on a chess board.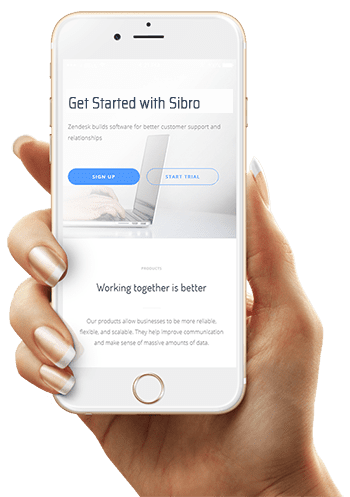 For Best Insurance Broker Software!
We waited until we could do it right. Then we did! Checkout the incredible features of Sibro, the best insurance broker software for insurance broking companies in India, Philippines and Botswana.
BOOK A DEMO
#3: Instant support for your sales team
People now have a clear understanding of the depth of technological innovations that can be used in the insurance broking industry. The outcome is much more predictable in our time. They demand instant results, instant quotes, instant policy documents, etc. In simple words, they need everything instantaneously. The duration of the waiting period now reflects the incompetency of an insurance broking firm. That's why these insurance broking software products come up with the most trending insurance broking software features such as client management features, requests for a quote via a click of a button, professional quote comparison sheets, etc. as a performance catalyst for insurance sales teams.
#4: Creating a line of trust
The majority of insurance brokers are unbiased. That's the impression most of your customers have. One of the best ways to concrete that thought is to let them know that your insurance broking in-house activities are well directed with the help of one of the most promising insurance broker management software in the market right now. This will create an image of trust in the minds of your customers. They feel that they will receive what's best for them, in fact, that is what you can offer to them with the help of an insurance software.
#5: Regulatory approach to policy management
Insurance broker software is built exclusively for insurance brokers and agents to manage their policies in a much more sophisticated way. The ability of these software to customize your in-house policy management opens the doors for new promising opportunities in policy selling. Without any doubt, it is understood that the ability to record all the policy details, manage policy documents, follow before policy expiry, give special consideration to endorsements, etc. adds to the beauty of the software.
#6: Reduces conflict of interests
If insurance management has to be done effectively and efficiently, it has to be non-biased in every possible aspect. When humans take care of this, the chances of getting biased are comparatively higher. There comes the significance of insurance broker software. They don't have any specific interest in any person or department. They monitor, value, tack, manage, and analyze everything in its programmed way. There won't be a place for anyone's special interests. The software will only choose what's best for the business as per the software recorded data.
#7: Enhanced analysis of claims data
The quality of Claims management reflects the authenticity and trustworthiness of any insurance broking firm. The excellence of an insurance broker depends on how well he/she manages a claim. The claim success ratio doesn't matter. What matters is how "well" you take care of it. But being a human, you have to compromise in different situations or with different personalities. But if you have an insurance broker software that offers claims management features, then think of its impact on your entire process.
People will understand when you say things are automated and you have to come up with these and that. Well, that's it! Of course, there are exceptions, but on a general note, YES, people will understand machines more than humans, and that's the BEST part!!
You're in the right place! Explore the best insurance broker software now.