Man to man and direct selling has become a thing in the past. Tech innovations have taken over the entire insurance business arena in the form of different software and other gadgets that will ease your insurance broking business to a greater extent. Insurance broking software is one such gigantic achievement of the insurance broking industry when it comes to policy management and client interactions. Insurance brokers are so blessed with the current variety of insurance broking software available in the market right now. They plays a unique role in the daily lives of millions of insurance brokers across the world. Their features are not limited to handling insurance sales and other policy-related activities. Claims, accounts, endorsements, etc. can also be administered systematically with the help of an insurance broker software.
Why should I choose an insurance broking software? How does this broker software help me to increase my policy sales?
YEAH!! You may have a lot of questions in your mind right now. If you simply Google "insurance broking software" you may find a bunch of tech products in different names. What's important is identifying your broking needs and cross checking the same with the features offered by these insurance broking softwares.
This article will give you some of the major breakthroughs that these insurance broking software offers for the broker community to grow, overcome and conquer business success. Thus you will get a clear picture about the latest broking ways that modern brokers practice and how it is being handled so effectively.
If you leave these information without knowing, may be one day when you look back you wonder how your competitors developed their broking business to bigger heights and how you failed in the middle way.
#1: Insurance broking software eliminates the need of paper documentations for policies and claims
Inclusion of software into the insurance business eliminated the need of paper documentations for policies and claims. These softwares stores policy records, claims, premium numbers and all other related data without the help of papers in an organized manner. The result was predictable. The physical document storage facility, shredding machines paper cabinets etc. become less of use.
Whatever you have stored in the software can be accessible from any locations as it is stored in cloud databases. This is a real blessing to the insurance agents.
#2: Automation features of the best broking software helps to generate instant quotes and reports
Similarly, the automation features helped to generate instant quotes and other reports without checking with the concerned department. These colossal changes have easily made the entire industry to look forward from the eyes of potential softwares that can boost their business outputs. Now think of software that are being developed exclusively to manage the insurance agency business. How easy it would be for you to manage if you get in track with the features.
Another most desirable feature offered by these insurance broker software is instant RFQs. Request for Quote is an integral part of every insurance broking activity. Brokers tend to request quotations from multiple brokers and analyze the same before presenting them to their customers. One thing lacking in this process is a mere professional touch. But customers are now expecting standard and professional PDFs as quote comparison sheets where they can go through the number easily and effortlessly. That's what these broker softwares offers. With the introduction of instant RFQ features by some of the bestselling insurance broker softwares, professional RFQs and quote comparison sheets have become an unavoidable aspect of the broking business. These softwares allow you to create automated RFQs and quote comparison sheets in different formats, analyze them effectively, and send them to your customer with the click of a button
#3: Offers custom made and well-tailored broking features
You can have the following advantages by opting for software solutions in the insurance agency business.
Softwares are custom-made and are well-tailored to match the client's requirements. It can act as a catalyst for the growth of smart insurance agents.
Insurance product comparisons can be done via softwares for expanding prospective business opportunities
It helps the agents to calculate insurance premiums on an eye blink
It supports customer acquisition, tracking, and maintaining healthy relationships
Notifies the renewal dates with exact numbers and figures
Systematic claims management is another prime advantage when using softwares
Generating bills, accounts management, reports generation for daily, weekly, monthly, and yearly business analysis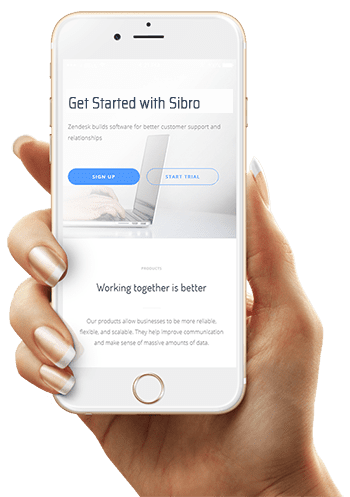 For Best Insurance Broking Software!
We waited until we could do it right. Then we did! Checkout the incredible features of Sibro, the best insurance broker software for insurance broking companies in India, Philippines and Botswana.
BOOK A DEMO
#4: Insurance software generate customized reports and statistics
Getting the exact number at the right time is very vital for business forecasting and sales strategy formation. When you go for an insurance broker software these are the luxuries that you gain as a future oriented insurance broker. You get to know what exactly you want to know. The quality of error free reports generated are only a feather in the crown. The clear cut numbers, figures, graphs and other numerical and statistical tables will easily walk you through the unpredictable future where you can win more potential clients and businesses.
The features above listed are only the one side of a coin. If you could choose the right insurance management software, it will assist you in your agency management, generation quotation for policies, documenting all insurance related records, and a lot more. Also, these software helps insurance agents to acquire faster results by in-depth business analysis and systematic data management.
Insurance broking software more often offers a claim follow-up feature which is very effective in most claim cases. Claim documentation and follow-up is a tedious tasks because of the documentation requirements. In this case, follow-up is very important. Being a claims handler, you are not supposed to miss any follow-up date with your customer considering the fact that it may result in the status of your claim approval. So when there are multiple claims to handle, things become more and more complicated.
Here comes the importance of claim follow-up features in modern insurance broking software. These softwares will help to remember your important claim follow-up dates via alert messages and emails. It also allows you to send back documents to your customer when following up for additional information if they are not in order or correct. Claim follow-up is only the tip of an iceberg and there are indefinite features offered by these software for insurance brokers to make your claims management easier and painless
What are the best insurance broking software available in the market right now?
You could find a long list of insurance broking software, but considering the practicality and its capability to minimize insurance broking efforts, the best ones that you can choose are Sibro, Broker Edge, SAIBA, NowCrets, and AgencyBloc.
Let's see how these insurance broking software help brokers to accomplish greater heights through the remarkable features offered. Here are some of the newest sensational features of insurance broker software that can assist brokers to do wonders in the insurance broking business.
#1: Activity Reports for effectively managing your in-house activities
You can do a lot via insurance broking software. Have you ever thought of having an insurance broker software and every activity of your business is recorded in the software?
So what if you can track down all the user activities.
This means tracking your entire broking activities right? Think about how good that will be for your insurance broking business. Then you will get your mantra for your success.
#2: Provision to clone existing RFQ templates
RFQs form the backbone of the insurance broking business. When different customers come with different requirements, brokers need to create different RFQs for each of them. This can be very time-consuming at times and now we have a magnificent solution for that. Now we have an exclusive feature where users can clone their already created RFQ templates with their pre-defined alterations and adjustments. It is so easy and so professional. Modern insurance brokers are loving this feature offered by some of the best insurance broking software.
#3: Lost business reports
Insurance brokers usually don't speak about their lost business. Most of the time they highlight their successful policy conversions and potential customers. But some of the best insurance broking software has been thinking out of the box. They are starting to focus more and give enough importance to lost businesses also. That's why we have a new feature called "Lost Business Reports (LBR)" in these software. This feature will help brokers to record all of their lost businesses with proper reason for losing and when it comes to statistical sales analysis this report can become handy for analyzing sales and forecasting next year's sales target and revenue.
#4: Connect emails via SMTP
The very existence of every business is proper communication. Face-to-face communication was the normal thread brokers used to have since the beginning.
But now the whole scenario has changed and the entire planet has gone ONLINE!!
Future progressions need future contemplations. So being a modern aggressive insurance broker, you have to be more advanced in terms of establishing the cutting-edge data protective communication model.
Here comes the importance of these exclusive communication features offered by the best-in-class insurance broker software.
They help brokers to communicate to their clients and insurers systematically and purposefully. Wasting no time, they can send and receive emails and messages back and forth simultaneously. They also notify brokers if they miss any email or other communication messages.
Some of the broking software have even crossed the boundaries in terms of email communication, where brokers can see all their employees will be automatically listed for the user to select one or multiple employees and send emails to them simultaneously.
#5: "Notify Customer" feature
Prospects management has taken its new level. It is very important to know when to cut loose from a non-productive customer. You may not want to follow a wrong lead and invest your valuable time for zero returns. You have to be more careful in choosing your potential customers and make sure you cut loose at the right time without losing more time and effort.
When your business becomes too deep, you tend to forget many important appointments. Sometimes you may even fail to connect to the upcoming renewals. If this could have happened to you then this hottest insurance broking software feature is just for you.
Get notified!! This feature will help brokers to get notifications on renewals, installments, policy dates, client follow-ups, meetings, and a lot more.
You cannot understand how these features will be helpful for your insurance broking business unless you explore the possibilities. When you start exploring you automatically achieve greater heights in sales and revenue generations.
IT'S TIME TO EXPLORE THE NEXT LEVEL INSURANCE BROKING; IT'S TIME TO STEP INTO THE WORLD OF INSURANCE BROKING SOFTWARE.
If you feel the above suggestions are your cup of coffee, then you might consider checking Sibro, one of the top-rated insurance agency management software. It's features will help you to organize your agency business and help you to manage the entire work schedule under one umbrella.
You're in the right place! Explore SIBRO now.