As insurance broking softwares become a more strategic value-generator and unbreakable partner within the industry, the standard features of these softwares must be closely understood. In this age of unlimited tech innovations, brokers now require indepth product/service expertise, cross-functional skills, and extensive business insight for sustaining in the future market.
Let us walk you through the ways that software for insurance broking companies can unlock long-term revenue generation for insurance brokers.
Automated end-to-end policy management
The unmatched field experience the insurance brokers possess has been refined and processed well into the best softwares for insurance broking services. The automated policy management feature enables insurance brokers to systematically organize their time and effort and make use of the most advanced technological achievements driven by business automation, data analytics, etc.
This implies the significance of Sibro where you can easily organize and track each and every stage of a policy starting from prospects and renewal follow-ups, then preparation of RFQs and quote comparisons, to collecting payments, and delivering the policies to customers. This evidently helps insurance brokers to easily deliver value in critical business outcomes, cost savings, customer services, and thus unlock the great potential of revenue generation.
Integrated knowledge system for insurance brokers
Insurance brokers already have the collective advantage of domain expertise and process knowledge while dealing with their clients. If they also have the ability to work on an integrated platform that helps them to face the challenges such as customer performance and tracking, risk assessment, allocation of resources, operational inefficiencies, etc. That's why Sibro dashboard gives you an overall depiction of your entire businesses recorded in the software in terms of prospects, policies, claims, etc. You will get your premium, gross premium, net premium, and the brokerage with respect to the selected period instantly from a single dashboard easily and effortlessly. If these features are used with enough attention, then the outcome that you obtain will be beyond imagination.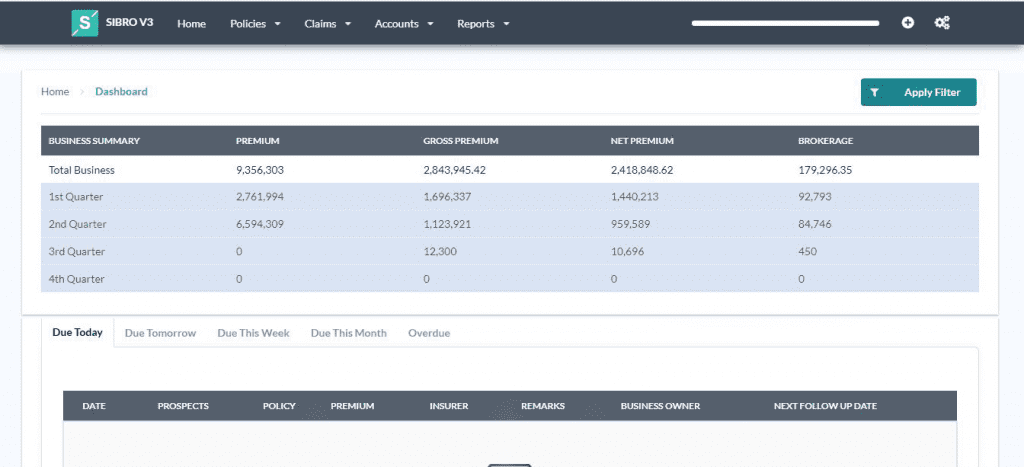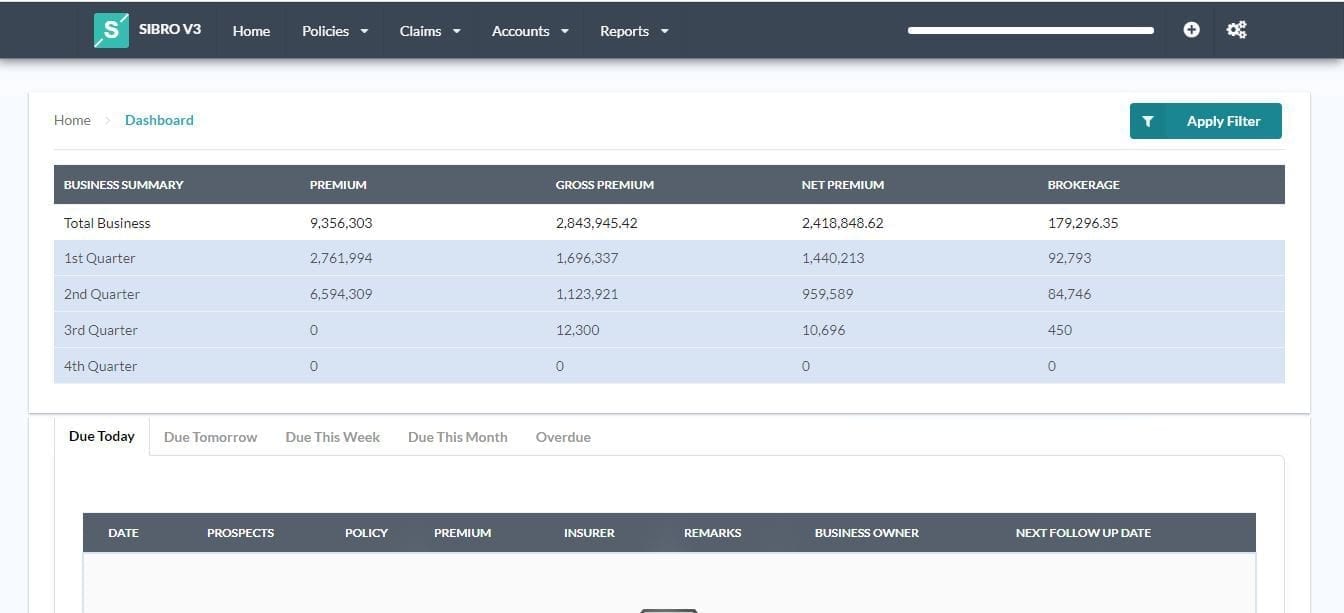 Amazing blend for automated customer centric services
You cannot go out with a single product variant, convince your customer, and get business. It's never that easy again. That's where Sibro's quote comparison feature comes into play. If you are an aggressive insurance broker who wants to get down to business, then this feature will assist you to record and compare the insurance quotations received from different insurance companies at ease. The system will also automatically create a professional looking standard quote comparison sheet with the entire necessary information that you can send to your customer.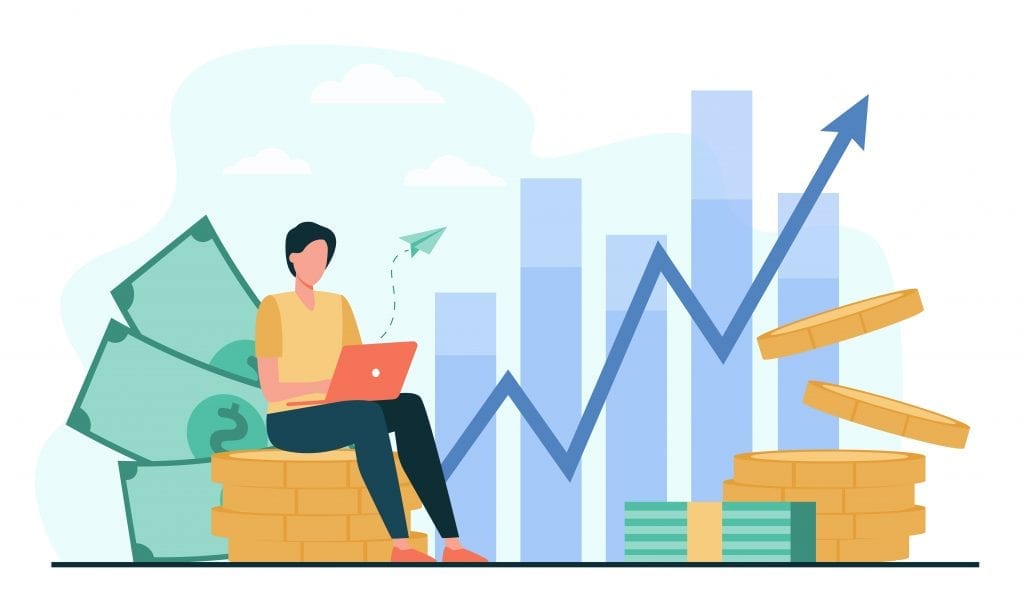 Sibro won't even limit you there.
It also generates an automated email with all the necessary customer information. You only have to cross verify the email contents, the attached quote comparison sheet, attach additional documents if needed, enter the customer email address, and send this email to your customer.
BEST INSURANCE BROKER SOFTWARE
SIBRO offers more than you THINK!
We waited until we could do it right. Then we did! Checkout the incredible features of Sibro, the best software for insurance broking companies in India, Philippines and Botswana.
SEE ALL SIBRO FEATURES
Best Insurance CRM Software for Brokers
Looking for the best software for insurance broking company?