Though Sibro helps you manage insurance business from start to end, it is well-known particularly for handling claims. This insurance agents software has not only made the claim process easier but also quicker. It helps you track each and every stage of a claim such as claim intimation, receiving documents from clients, sending them to claim processor, claim follow ups & shortfall, handling queries, repudiation, and settlement.
The claims module helps you track the status of every claim that arrives from our customers easily and systematically. It also tracks the TAT of every claim. You can attach and keep all the documents that your client shares. If there is any shortfall, you can inform them via whatsapp or email directly from the software. This way you can't miss out any claims business and scale your business to a new level.
Now, let me attach an image and provide a better vision for you.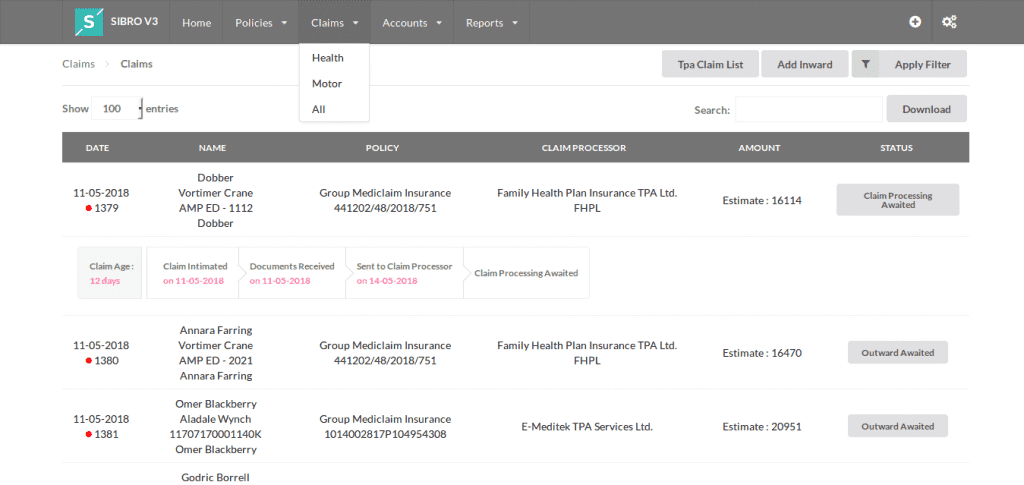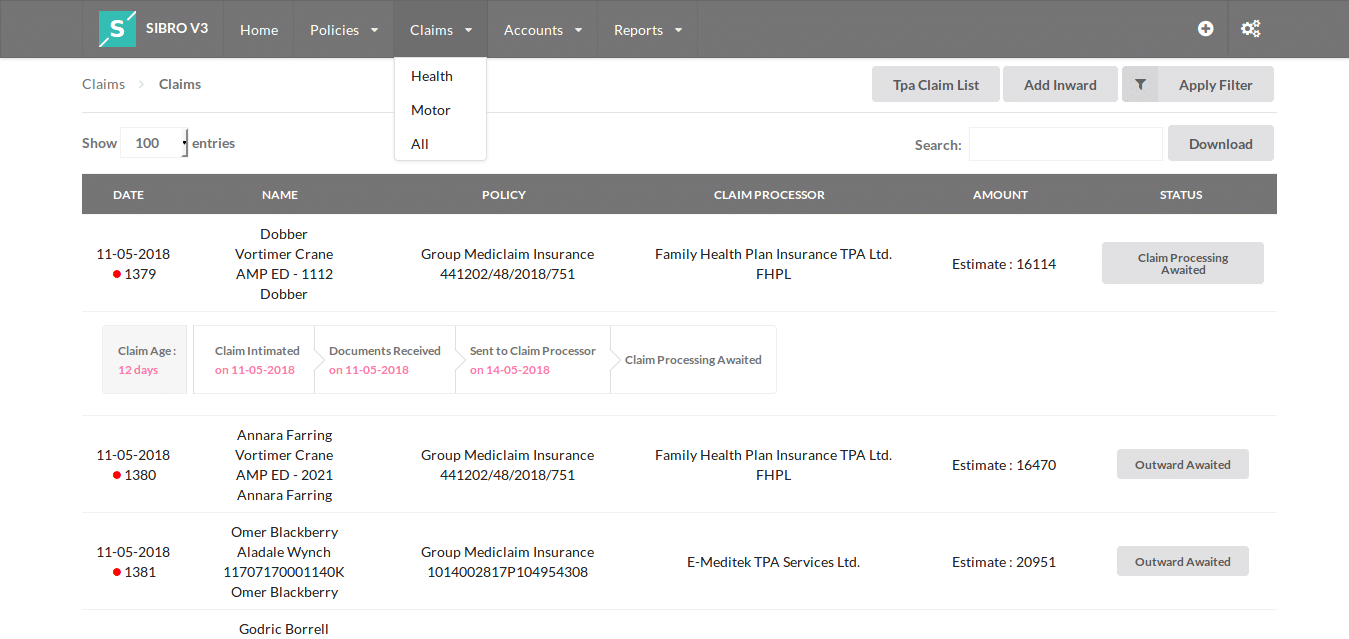 When you click on any row, it will expand further detailing the claims stage.
Firstly, Claims Age shows you the TATs of all policies. Followed by that, the current stage of every claim will be displayed. For example, when you click on 'Claim Intimated,' it will show you all the claim details. You can check or even edit them if required. You can add a follow up too. Most importantly, Sibro is integrated with TPAs so it will sync the data from claim TPA with our data. Hence, you can get everything in to your software, that is, the member list, TPA card details, and claim status update.
If the TPA has given you the login credentials to their system, you can login and download the TPA claim list and upload it in the software in a single click. If you think of exploring more, check out this claims management article. This article tells you more exciting features about handling claims. Or if you have decided to try Sibro, get started now!