Are you confused in selecting the best insurance software for your business? Here are the top 10 best Insurance broker management software solutions that every potential insurance broker looks forward to.
SIBRO Insurance Broker Software
Sibro is a simple to use, end to end, insurance broking software that helps you to record your prospects, follow-up clients, draft RFQs/quote slips, prepare quote comparisons, record policies and received payments and eventually delivering policies and endorsements to the clients. Being a complete insurance CRM, Sibro also offers exclusive features such as auto-reconciliation, recording lost businesses for future evaluations, adding custom fields etc. When it comes to claims management, Sibro assists you in handling the entire process from claim initiation to claim settlement. With the help of Sibro, you can record claim intimations, create documents received checklist, send those received documents to claim processor and do periodic follow-up until it gets settled or repudiated.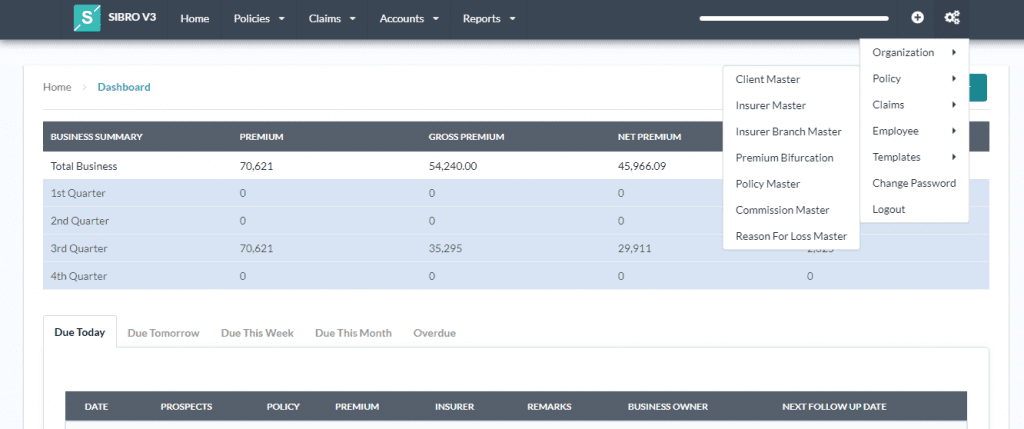 The major features of this software are:-
Effortlessly track the status of your policies and claims
Automated RFQ-Draft RFQ 10x faster
Create professional quote comparison sheets in a click of a button
Email, WhatsApp and SMS customers and insurers right from your software
Easily reconcile your commission statements and get your due commissions on time
Get IRDAI Reports in a click of a button
Applied Epic
This is a web-based insurance agency software that automates your business workflow, manages your sales, accounting and help you to build healthy customer relationships. This software will help users to instantly connect with the employees, insureds and other insurance whenever needed. This application help its users to manage their business lines across all different levels and locations.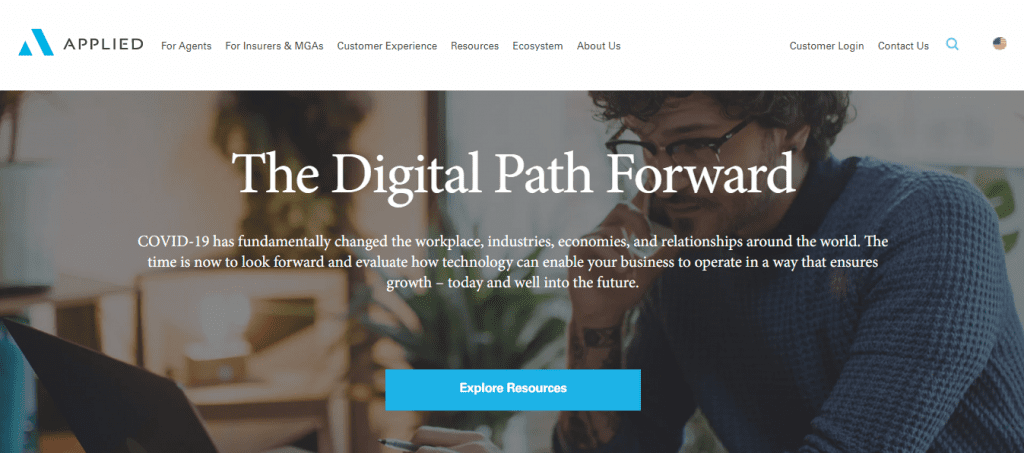 The major features of this software are:-
Document Management
Commission management
Policy and Claims Management
Quote Management
·Insurance Rating
Know more about Applied Epic.
BindHQ
This is a cloud-based insurance broker software for managing policies, payments, invoices, reporting, and a lot more. This software allows you to access insurance products directly within the platform to increase revenue generation opportunities.

The major features of this software are:-
Document Management
Commission management
Quote Management
·Policy Management
Insurance Rating
Partner XE
An ease of use insurance software for insurance agencies with features such as contact/commission/document, and policy management features. This software integrates n number of communication methods including Outlook Email Integration, Integrated Text Messaging, Document Management, Personalized Workflows, and Carrier Downloads. This software supports both personal and commercial lines of businesses. This software also inform you about the latest updates.

The major features of this software are:-
Marketing Automation Manager
Integrated Accounting
Reporting
Document Management
Proposal Creator
Know more about Partner XE.
NowCerts
This software comes with a host of AI-powered features to automate your business workflow. This software can be integrated with with Google Drive, QuickBooks, Infusionsoft, Formstack Sign, RingCentral, and Zapier. It also help you to track your agency commissions, fees and other activities easily.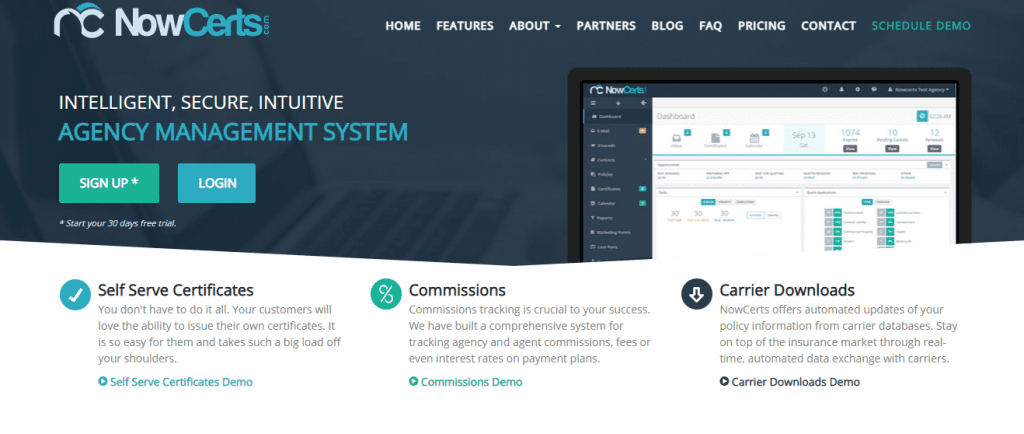 The major features of this software are:-
Document Management
Contact Management
Commission management
Claims Management
Quote Management
Policy Management
Know more about NowCerts.
SAIBA
An end to end solution from CRM to balance sheet. An ERP for insurance brokers which covers almost all aspects of the insurance broking industry.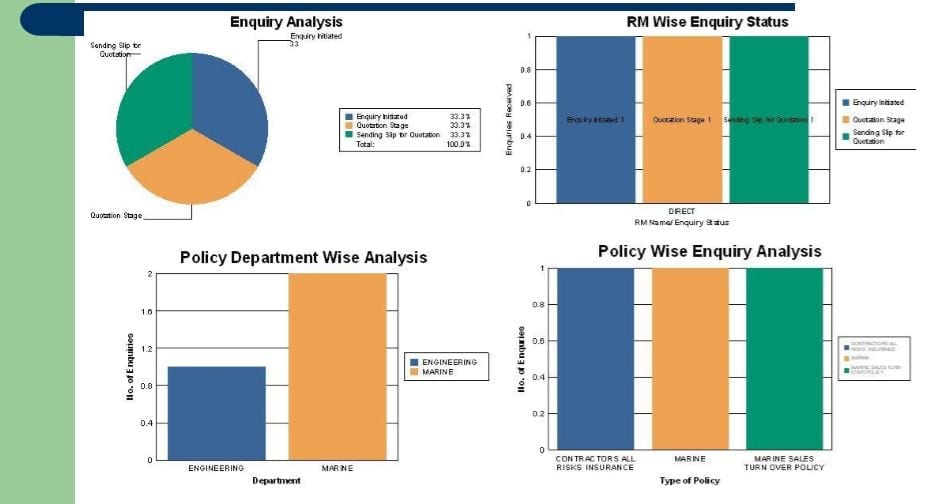 The major features of this software are:-
Easily customizable
Renewal Tracking
Regulatory Reports
SMS & Emails
·Print policies, cover notes, broker slips etc
Jenesis Insurance
A robust insurance management system ideal for digitally transforming your business. This software can be integrated with SimplyEasier Payments, Sprucebooks, and Formstack. JenesisClassic also integrates QuickBooks, InstaCheck, Quote Control, Gmail and Outlook Email etc.

The major features of this software are:-
Policy Processing
Billing & Invoicing
Claims Tracking
Quotes / Estimates
Know more about Jenesis Insurance.
AgencyBloc
This is an agency management system that helps insurance professionals and other related agencies like a GA, IMO, MGA, solo life, FMO, and health insurance agency to manage their business process.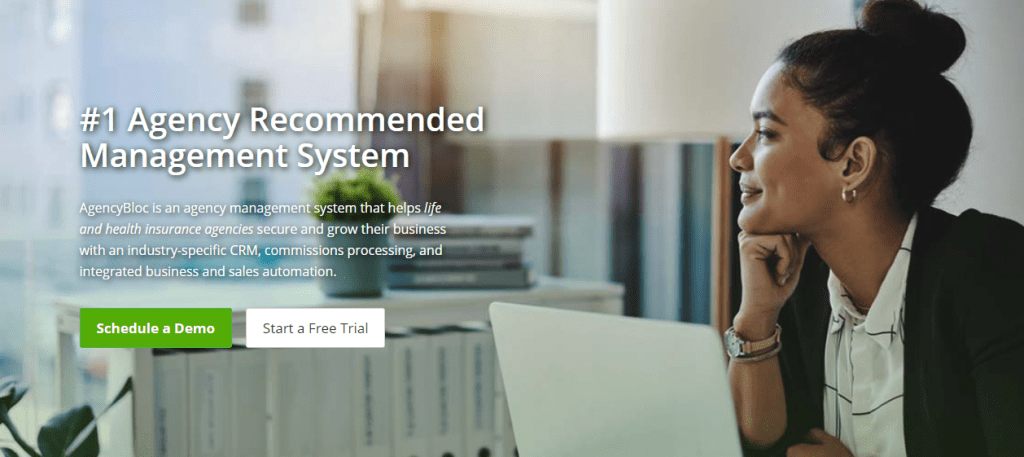 The major features of this software are:-
CRM & Sales Reports
CRM Analytics
Document Management
Email Marketing / SMS Marketing
Workflow Management
Know more about AgencyBloc.
HawkSoft CMS
A promising insurance management system mainly helpful for insurance agencies to keep track of their clients' data, signature forms, images and a lot more.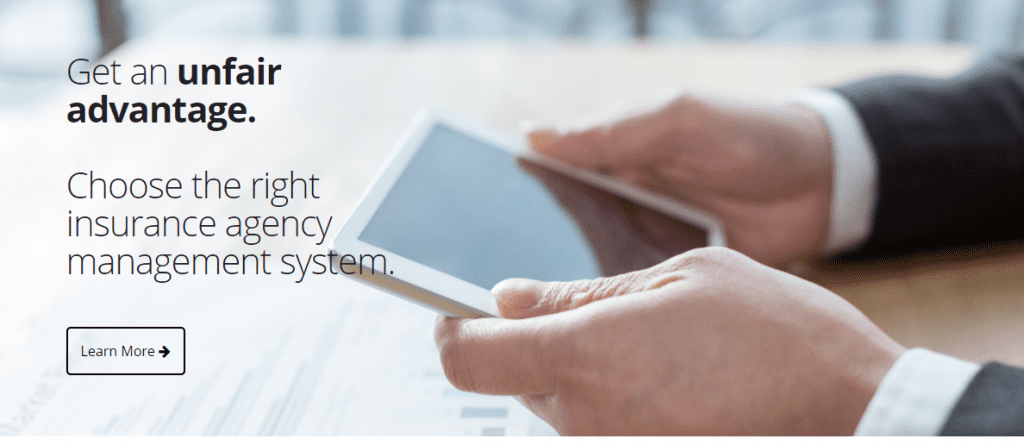 The major features of this software are:-
Contact and Document Management
·Commission management
·Quote Management
Policy Management
Know more about HawkSoft CMS.
EZLynx
A well build insurance policy management software basically for insurance agencies. This can be used for acquiring new prospects and retaining existing customers. This software lets its users to set their personal preferences and create their own templates. this software also offers Virtual Office, and secure insurance agency support.

The major features of this software are:-
Contact and Commissions Management
Quotes / Estimates and Claims Management
Policy Management
Insurance Rating
Customer Portal
BEST INSURANCE BROKER SOFTWARE
SIBRO offers more than you THINK!
We waited until we could do it right. Then we did! Checkout the incredible features of Sibro, the best software for insurance broking companies in India, Philippines and Botswana.
SEE ALL SIBRO FEATURES
Best Insurance CRM Software for Brokers
Looking for the best IRDAI compliant broker software?