It is quite evident that as we approach 2022, the brokerage seems to fall behind for those insurance brokers who are not intended to adapt to the latest technological and digital changes. Studies all over the world about insurance brokers show that only 30-40% of brokers use the data collected by their insurance broker software purposefully.
What does it tell us actually?
This tells us that there is still a huge margin of brokers out there who are not getting enough business as they are still not stepping in to adapt to the latest tech interests.
To those who haven't gotten their hands into one of the best insurance broker software, here's how these insurance broker software will help you to double your brokerage and make your insurance broking business a smooth affair.
Follow up feature will assist brokers in their micro-management process
Missing customer follow-ups have become things in the past. With the help of an insurance broker management software follow-up feature, you will never forget when to follow up with your client. This feature will offer you the ability to record your next follow-up date and time and also notify you about the recorded follow-ups. So you won't forget any follow-ups even if you have hundreds of them.
Lost business features will help business analysis
An amazing feature offered by only the best insurance broker management softwares in the market right now. This feature will give you the provision to record your lost businesses with their corresponding features and notify you exactly one year after. This feature has so many other provisions where you can adjust your notifications and make them optional.
This data will be a valuable tool for the future analysis of your business so that you can understand where you lack in winning prospective clients.
Automated reports will help the marketing team to forecast sales
Reports are always one interesting marketing tools that have been used by the sales team to forecast upcoming business. With these reports, you can explore not only sales but also different other policy and claims-related statistical observations which may become treasured information for your business continuity.
Ready-made invoice templates will help you instant and classy accounts managements
These softwares offer you multiple invoice templates that you can use accordingly. The software will calculate the amount and will give you the provision to edit the data produced.
Standardizing invoice management will be a productive idea if you are focusing on future business innovations and maximum client accumulation.
Auto-reconciliation feature helps you to cross check your numbers effortlessly
RELAX!! Let the system reconcile your numbers.
If you are an insurance broker who is enough experienced, then you must definitely know the importance of the auto-reconciliation feature in the insurance broking business. It is the most compulsory process that should be practiced to avoid fraudulent or extra-paid credit card transactions.
How easy to have a coffee and cross verify the system-generated reconciliation statement. The happiest part is you don't even miss a single penny while raising invoices.
Getting all the money is such an amazing feeling, right?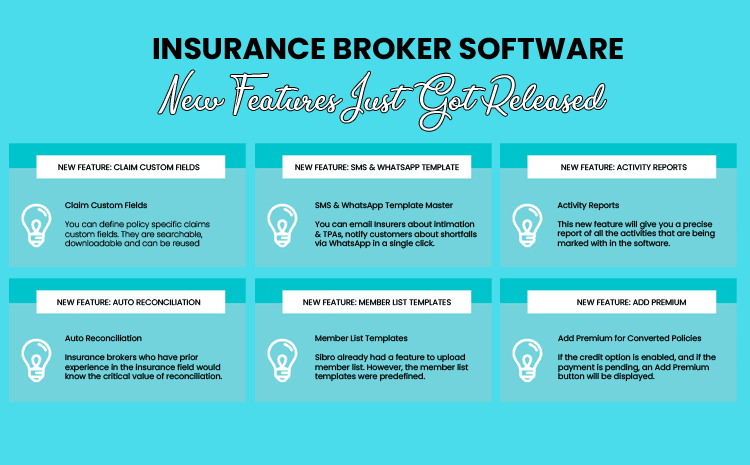 Prospect management feature will systemize broker's client management
Managing your prospects become so difficult when you change your business gears. So it is very important to structure your prospect management since the beginning. The best way to execute it is nothing but exploring the insurance broker management software's protect management feature.
It is exclusively made for insurance brokers where you can record all your prospect information and the system will take care of the rest. It is so easy and effort-free. Try this feature once and you will never go back to your old school insurance prospect management process.
Ability to view claims history will polish your claims management process
YEAH CLAIMS, when it comes to claims, claims history is very important. The process of claims management comes with n number of steps and chances of error is very predictable.
So having the ability to review the history of claims will help the broker to cross check any data or information whenever required and helps themselves to carry out a smooth and error free claims management process.
Checkout Sibro, one of the top-rated insurance broker management software.