It is quite evident that the brokerage seems to fall behind for those insurance brokers who are not intended to adapt to the latest technological and digital changes. Studies all over the world about the insurance brokers shows that, only 30-40% of brokers purposefully use the data collected via their insurance broker software.
What does it tell us actually?
This tells us that there is still a huge margin of brokers out there who are not getting enough business as they are still not stepping in to adapt to the latest tech interests.
To those who haven't get their hands into one of the best insurance broker software, here's how these insurance broker software will help you to double your brokerage and make your insurance broking business a smooth affair.
#1: Smoothing the initial data collection
At the initial data collection time, it may not be possible to come up with each and every piece of information. Even if your prospect has no complete data about the required information, it is still possible to record a lead into these softwares. This will help brokers to minimize their limitations and go the extra mile in case of potential customers.
#2: Activity Reports
In simple terms, this insurance broker software feature will give you a precise report of all the activities that are being marked within the software.
Here's an example. If you have a requirement that suggests a precise report of all the employees' day-to-day business activities so that you could get the logs of their activities to check a specific matter or an issue, then if your insurance broker software has this special features where you can record all the user's day-to-day activities as activity happened date and time, name of the user, and activity name, then it's as simple as clicking a button to grab enough data as you want.
Want to know more about the Activity Report Feature, click here.
#3: Invoice management and sorting
Documentation management is a tedious task if you haven't had the proper system to track down your bundle of documents. The same is applicable for invoice management.
But what if, your insurance broker software can sort your invoices by invoice date followed by invoice number. If there is more than one invoice on the same date, the system will automatically sort in the descending order of invoice numbers.
Apart from that, with insurance broker software, you can even modify your invoice system to cater to people who book policies via sub-brokers.
With all these features, you can execute your invoicing in a smooth and effortless way on a consistent basis.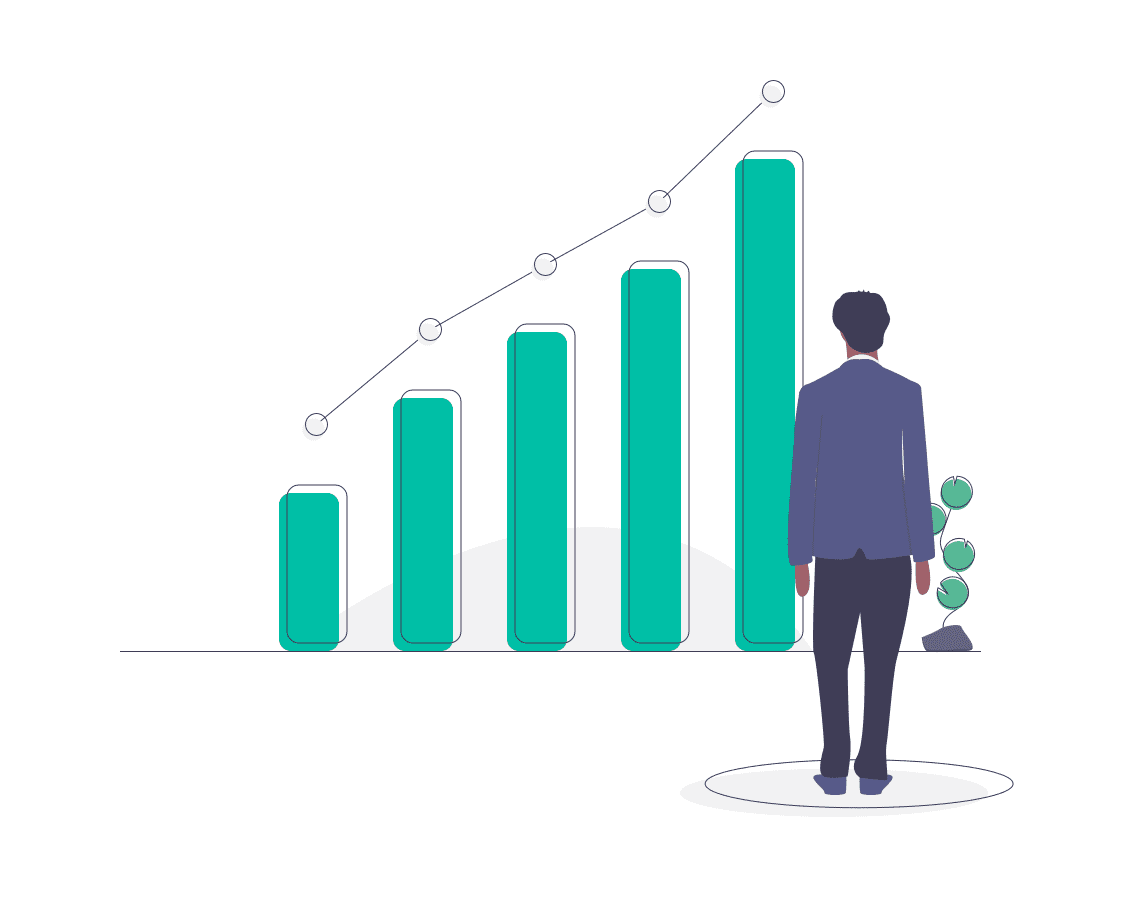 5 Tips to Become a Successful Insurance Broker in 2021
How to be a successful insurance broker in 2021?
#4: Provision to clone existing RFQ Templates
Whenever a client asks for a quote comparison sheet or you are about to give it to them, to initiate the process with the help of an RFQ, the process is now made simple with these exciting features.
The cloning will create a new RFQ template but with the content filled from the cloned template. It's that simple. Because if you are not using a software and then creating and sending these RFQs is such a tedious task. But with the help of an insurance broker software, you could even do it in minutes if you want.
INSURANCE BROKER MANAGEMENT SOFTWARE
The Most Effective Way to Win Potential Customers
This article will walk you through the importance of follow-ups in the insurance broking business, the existing ways to do it, and the best ways to effectively win new potential customers and prosper your insurance broking business.
#5: Getting to know "Employee Master"
Being an aggressive insurance broker, managing your staff is always a challenging business aspect. You have to get in touch with them and understand what they do on a consistent basis in order to run this business.
That's where this feature comes into play.
With the help of this employee management feature, you can easily handle all your employee details, performances, and logs with a single click.
You will never know the beauty of this feature until you start using it.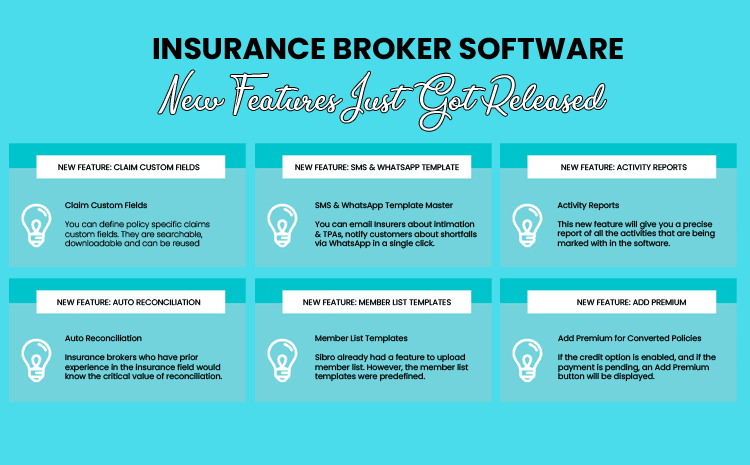 #6: Exploring the Claim History feature
With this claim history feature, it makes the broker much easier to recognize a particular claim history without any effort. This amazing feature of insurance broker software can help you to identify who did which claim and also the detailed history of each claim with convenient filters. When you go for the brokerage and if you have these kind of exclusive features in you hand, then being an aggressive insurance broker, you become more and more confident to explore the new possibilities and win more and more businesses.
#7: Tracking your actual brokerage for bifurcation policies
These broking software will show you the actual brokerage percentage for every bifurcation policy. If bifurcation exists, then each of the bifurcation percentages will be displayed. Similarly, if a co-insurer exists, then the Total Net Premium will be displayed. This will help brokers to tack down their actual brokerage figures for bifurcation policies and ease their work process. So if you are using any of the insurance broking software, these handy features will help you to professionally manage your incoming brokerage amount as we as your profit for your business efforts.
#8: Auto-reconciliation feature
If you are an insurance broker who is enough experienced, then you must definitely know the importance of the auto-reconciliation feature in the insurance broking business. It is the most compulsory process that should be practiced to avoid fraudulent or extra-paid credit card transactions.
Performing reconciliation can keep track of all your business transactions and reconcile balances to keep you from committing human errors or missing a payment.
Sounds cool huh? Want to know more about the auto-reconciliation feature, click here
You're in the right place! Checkout Sibro, one of the top-rated insurance broker software.