Insurance broking has started slowly getting its pace after the drastic hit of Covid19. Now we have vaccines and as a result business are gaining its momentum on a slow pace.
But the disruption has taken its effect in the form of a second wave Covid19.
If you are one among the majority of the insurance brokers who are looking to rebuild your business amidst the virus spread, here are some of the suggestions that you can consider while facing the second wave of Covid19.
#1: Enable maximum safety measures
Even though we are facing the severe virus spread in the form of wave two, most of us have lost the fear of Covid19 by now. So there is a big chance of people taking things lightly. This has to STOP. You will never know the impact these ignorance can bring to your business and your personal health.
So make sure you and your team washes your hands regularly, use sanitizers and masks without any second thought. Make sure you have taken maximum protection and be alert all the time.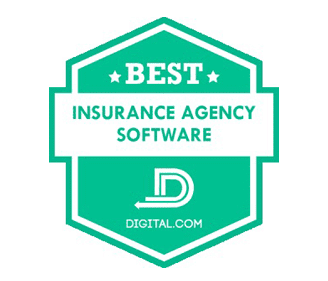 Looking for an award winning insurance broker software?
Explore the features of Sibro now!
#2: Practice work from home business model
If you have a modern up-to-date tech platform to manage your work, then the safest way to work is to work remotely. You can work from a place where you feel you are safe in physical terms. But being a responsible broker, it is very important to deal with people face to face.
Even though this cannot be avoided, you can still convert these meeting into online video calls where you can see face to face and express your business proposals and convert potential client into successful businesses. It is very important that each and every brokers must understand the situation, analyze your risk factor and do your job accordingly.
#3: Go for insurance broker management software
This is the key for every insurance brokers considering the current business crisis. If you have an insurance broker management software, then managing your business within your premises is so easy and productive.
By choosing one of these insurance broker software, you can effortlessly manage your prospects, record your client details systematically, manage policies and claims, reconcile your financial statements and thus help you to organize and manage your entire insurance broking business so smoothly and productively.
An effective insurance CRM must possess the ability to integrate Email and WhatsApp in to the system - send Request for Quotes (RFQ), bulk emails with RFQs to insurance companies, send standard quote comparison sheets to the customers effectively in less time.
#4: Stock up necessary supplies
You will never know how the near future will turn up on you and to your business. So it is very important that you have enough supplies to take care of yourself and your fellow-mates while difficult times. Stock up necessary food, medicines and other sanitation items foreseeing a difficult time and make sure your business follows a smooth running.
THE BEST INSURANCE BROKER SOFTWARE IS HERE
Looking for an insurance broker software that suits the aesthetics of your business?
We waited until we could do it right. Then we did! Checkout the incredible features of Sibro, the best insurance broker software for insurance broking companies in India, Philippines and Botswana.
#5: Practice strict social distancing
This is old school but the most very basic thing to follow. Make sure you and your team follow strict social distancing within and outside your work premises, if you are still opting office work process.
Never allow people interact so closely so that the virus can spread to each other and that could impact your business flow. If this is done with extra care and high priority, then there is a good chance you could continue your insurance broking business without any sever disruption considering the impending events.
Own It
Get It Now
---
If you have visited the other software and you have made your decision to purchase SIBRO, go on and press the following button and explore our customer friendly pricing options.