The insurance broking industry has been undergoing so many changes since the Covid outbreak. Most of them are restructuring their entire operations to a digital platform where they can achieve more professional policy delivery, accurate claims management, and robust policies management. Modern insurance brokers are very much into this because they see the beauty of it and they know how much these automation software can enhance their business landscape to a global outlook.
Let's see how and why these insurance broking software creates a hassle-free and innovative broker journey and maximize their return on investment.
#1: A safe haven for potential insurance brokers
The first and foremost thing every potential broker must require is a trustworthy platform where they can store all of the customers, policies, claims, and every other detail safe and sound. These automated software offer you a complete platform where you can safely store all your business data. This is what these insurance broking software offers to you on a bigger picture.
Now we have somewhere to store, right? What we need now is instant access to that info whenever and wherever we required it. That's the second sweetest part. If you have one of the top-rated software for insurance brokers, then accessibility is not at all a problem. These software offers you amazing features where you can easily search and find whatever info or document that you are looking into. You don't have to go through any files or dusty registers to have what you want.
It's just a simple click away.
#2: Automated claim intimation
Claims management is every broker's difficulty. But if you are the owner of one of the best insurance broker software, then managing claim is easy as ever will be. You will have a systematic automatic order to manage claim-related queries and concerns which has the least human intervention. This order will reflect a more trustworthy picture in front of your clients and they will understand your efforts in getting them what they deserve.
#3: Easy documentation
Insurance means a pile of documentation. Every step demands at least a ton of documentation. Managing them is always a challenging task for those who don't organize them well. But with these insurance automation software, the process is completely easy.
You will have the option to upload these to separate directories where they will be kept safe and sound. The best part is its remote accessibility. You can easily go through any documents that are uploaded to your software from any corner of the world, provided you need proper access to the software.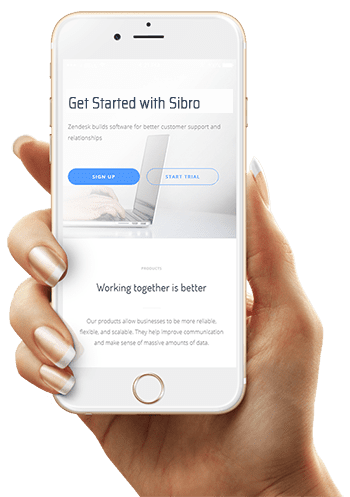 For Best Insurance Broking Software!
We waited until we could do it right. Then we did! Checkout the incredible features of Sibro, the best insurance broker software for insurance broking companies in India, Philippines and Botswana.
BOOK A DEMO
#4: Protection and Control
Modern IT solutions for insurance brokers offer way more than basic amenities. It understands well that, being a software they have to understand and meet the ever-growing customer expectations while at the same time keeping the in-house business intact. Controlling the internal business activities and protecting customer interests is a tedious task to perform with humanitarian constraints.
#5: The next level of accessibility: Instant search feature
This is one of the many highly effective features offered by only the most recommended insurance broker software in the market right now. "SEARCH" is a very often keyword that we usually see in any tech product.
But when it comes to insurance broking, it opens up a lot of meanings to that word.
You can search your client details, employee details, policy details, endorsements details, quotes received, emails, latest follow-ups, premium details, invoices, and the list goes on and on. The best part is, that this is an instant process. You no need to go through a pile of documents anymore. This happens in the blink of an eye. YEAH! That's the point! Now you have every information at your own fingertips
But being a software, they don't care about what others feel. They do what they are supposed to do. They close doors where it has to be done and they open to when it is supposed to open. That's why these broking software become so much useful in managing broking business and driving the best possible outcomes in terms of monetary benefits.
You're in the right place! Explore the best insurance broker software now.